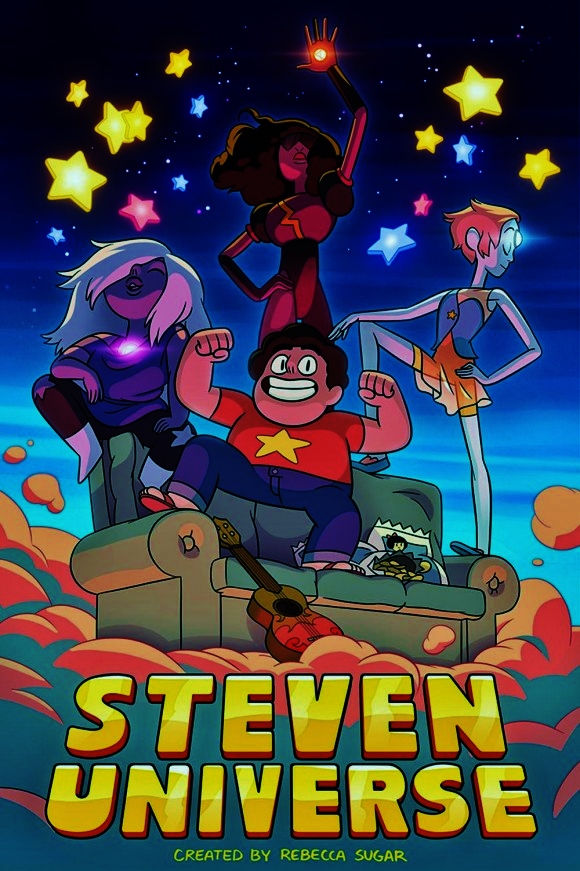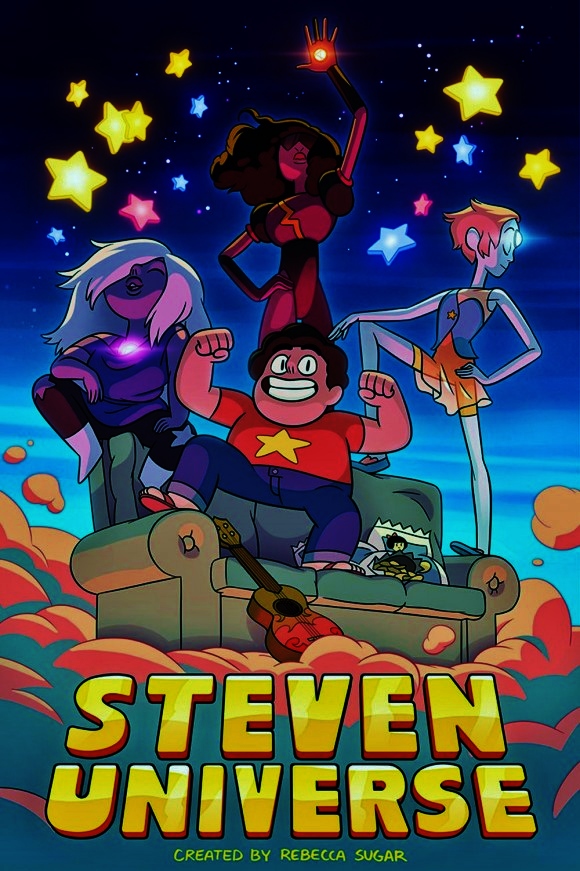 I know this makes a lot of people very excited, so here you go:
TELETOON Canada premieres Steven Universe this April
(April 7, 2014 – Toronto, Canada) Steven Universe premieres on Thursday, April 24 at 6:30 p.m. ET/PT in TELETOON Canada's flagship Can't Miss Thursdays programming block. The new series is created by Emmy® and Annie Award-nominated writer and storyboard artist Rebecca Sugar (Adventure Time). Ian Jones-Quartey (The Venture Bros., Adventure Time) serves as supervising director. Sugar is the Cartoon Network Studio's first solo female show creator in 21 years.
Steven Universe is about the misadventures of a boy named Steven, the ultimate "little brother" to a team of magical guardians of humanity- the Crystal Gems. Steven may not be as powerful as the Crystal Gems, or as savvy, and he doesn't have much control over his powers, which originate from the gem in his bellybutton. But that doesn't stop him from joining Garnet, Amethyst and Pearl on their magical adventures and somehow finding a way to save the day.
Steven (voiced by Zach Callison) is an energetic, lovable, half-Gem of a boy who is still trying to figure out his powers to become the true hero he is destined to be. With one foot in the human world and another in a magic world, sometimes his mortal quirks disrupt Gem missions and Gem magic can crash into his everyday life. But no matter what happens in a day, Steven has a smile on his face, a ukulele in his hand and a joke to crack.
The Crystal Gems, the self-appointed guardians of the universe, are as much a family as they are a team. Garnet (voiced by R&B singer-songwriter Estelle) is the mysterious and powerful leader, Pearl (voiced by Deedee Magno Hall) is the perfectionist who craves structure and logic and Amethyst (voiced by Michaela Dietz) is the prankster and loose cannon of the group.
Featured voices also include: Sinbad, Joel Hodgson, Tom Scharpling, Grace Rolek, Atticus Shaffer, Reagan Gomez, Brian Posehn, Matthew Moy and Kate Micucci along with special guest stars Aimee Mann and Nicki Minaj.