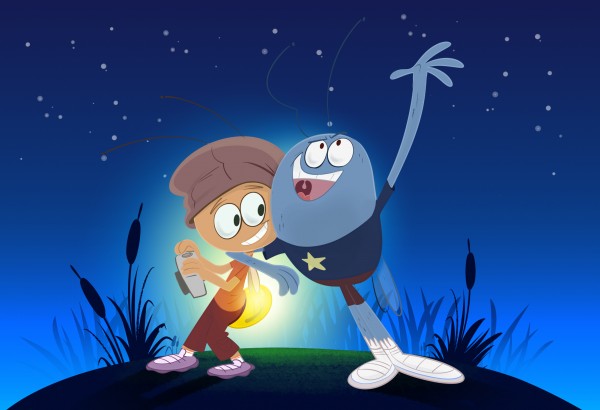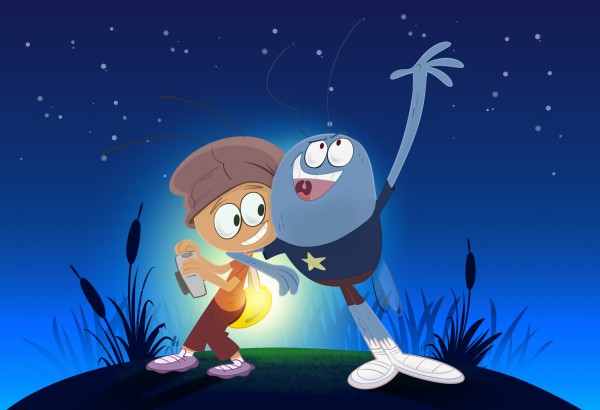 Ottawa/Toronto, April 1, 2104 –  Big Jump Productions, Amberwood Entertainment and Tricon Kids & Family are pleased to announce that production is under way on the new animated pre-school series Shutterbugs, developed in association with TVO, Ontario's public educational media organization.  Amberwood and Big Jump Productions will serve as co-executive producers and Tricon as international distributor and executive producer. The series is being produced for Canadian broadcasters TVO, Knowledge Kids and Radio-Canada in French Canada.
"We are delighted to be working with the strong team at Tricon and excited to have them bring Shutterbugs to market," stated Jonathan Wiseman, Senior Vice President at Amberwood.
Rick Morrison, President at Big Jump noted "Tricon and team are the perfect fit. Shutterbugs couldn't be in better hands on route to market"
"Shutterbugs is a perfect fit for our growing Kids & Family catalogue, and we look forward to building our relationship with Amberwood and Big Jump," said Jon Rutherford, SVP Distribution & Business Development, Tricon Films & Television.
"TVO is proud to play a role in bringing Shutterbugs to viewers. The series' unique blend of science and math helps nurture early learners' skills in these areas, and models critical thinking and problem-solving," said Patricia Ellingson, TVO's Creative Head of Children's and Parents' Media. "At the heart of Shutterbugs is identifying a problem and figuring it out, and these skills are key to being a successful learner."
Shutterbugs is a fun-filled animated pre-school series that offers young viewers an opportunity to understand their world through comedy, discovery, exploration and reasoning skills.
Amberwood Entertainment is a Canadian-based producer, financier and distributor of high quality animated and live-action television series, specials and features. www.amberwoodent.com
Big Jump Productions is an independent animation production facility located in Ottawa, Canada producing content from concept to post, from preschool to primetime delivering to clients and partners worldwide. www.bigjumpproductions.com
Tricon Films & Television is one of North America's strongest independent production and distribution companies dedicated to producing and representing groundbreaking television.
Tricon Kids & Family is the boutique division of Tricon, featuring both acquired third party content and original production. Following the success of the multi-season, award winning format The Next Star, Tricon Kids & Family specializes in developing strategic partnerships in all genres including animation, live-action scripted and reality. Launched in 2002, Tricon's distribution arm has an impressive track record of selling a broad mix of award winning programming from scripted drama and comedy, to factual and documentary, and children's and family entertainment. www.triconfilms.com
TVO is Ontario's public educational media organization and a trusted source of interactive educational content that informs, inspires and stimulates curiosity and thought. TVO's vision is to empower people to be engaged citizens of Ontario through educational media. TVO is funded primarily by the Province of Ontario and is a registered charity supported by sponsors and thousands of donors. For more information, visit www.tvo.org.