Drawing for Animators Workshop: July 7-31
Learn from leaders in animation education and let them help you produce a competitive portfolio and enhance your drawing skills.
The workshop includes four modules: life drawing, perspective drawing, character design and storyboarding.
These workshops can be taken separately or in a combination of your choice.
Age minimum: 16 years
Cost: $275 per module (20 hour week)
To register, visit: http://tickets.sheridancollege.ca.  Select "venue" from the drop-down menu and then select "Drawing for Animators"
Week 1: Life Drawing – July 7-10
Topics include: basic human anatomy, proportion, silhouette, positive and negative space, overlapping forms, perspective in the figure, movement, gesture, form, solidity and line quality.
Instructor: Mark Thurman
Over a 40-year career, Mark Thurman has written and illustrated 20 books and designed and illustrated more than 25 books for other authors.  As an author/illustrator, he's toured Canada extensively, sharing stories and ideas with children and teachers in hundreds of schools.
 Week 2: Perspective Drawing – July 14-17
Topics include: geometric forms (cubes, cylinders and spheres), drawing through objects, one point and two point perspective, and composition.
Instructor: Scott Caple
Scott Caple has been working in the animation industry for 30 plus years, as a character and environment designer, layout and story artist on features and television projects.  Titles include Horton Hears a Who (Blue Sky Studios), The Incredibles and Cars (Pixar Animation Studios).  Scott has also worked on effects animation for Raiders of the Lost Ark, Start Trek II: The Wrath of Khan and E.T. The Extraterrestrial.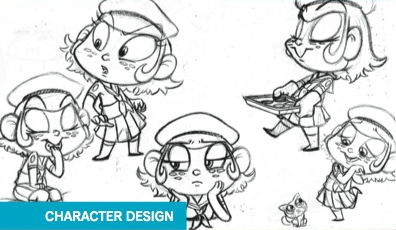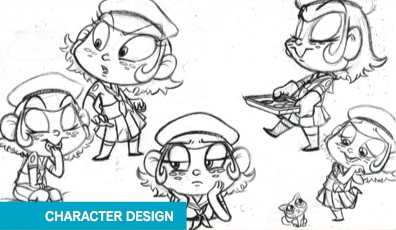 Week 3: Character Design – July 21-24
Topics include: character construction, shapes and their meaning, proportion, perspective, line of action, expressive posing, balance, costume and props, line quality and facial expression.
Instructor: Peter Emslie
Peter Emslie is a career cartoonist and caricaturist, always with a bent towards humorous illustration.  His work may be seen in many children's books for Disney, DreamWorks Animation, Rankin-Bass and Random House.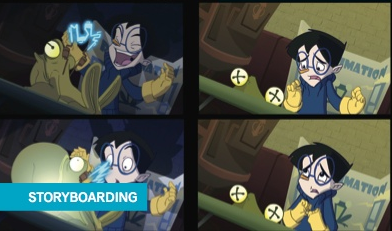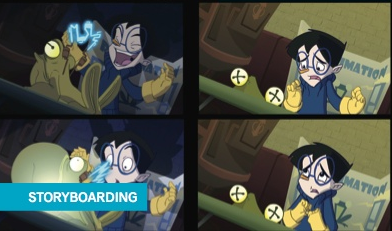 Week 4: Storyboarding – July 28-31
Topics include: simple film grammar (ling shot, close up, etc.), staging, crossing the axis, posing character, drawing characters on model, use of setting, description and dialogue.
Instructor: James Caswell
James Caswell operates a freelance production service doing animation and live action/effects design with an emphasis on storyboards, both traditional and digital.  His clients include Nelvana/Corus, Cuppa Coffee Animation and Walt Disney Television Animation.