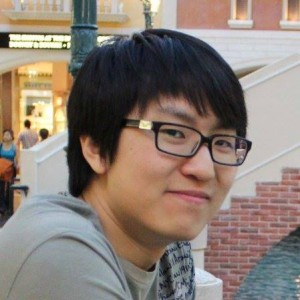 I'm very happy to announce that we've got a new contributor here at Canadian Animation Resources: Kyu-bum Lee!
Kyu's an enthusiastic and talented member of our community who spends an awful lot of whatever free time he's got scouring the internet for amazing animation blogs and short films. And now, he's going to be doing that for us.
Here's a little bio:
Kyu-bum Lee is a Sheridan animation grad who's been working in the industry since 2010. His career has taken him through different positions including animation, storyboarding and character design. He has worked on shows such as Sidekick(YTV/Cartoon Network) and Motorcity(Disney XD). He enjoys updating his blog and connecting with the art community through online social media. He has several Toon Boom tutorials on Youtube and when he doesn't have time to make videos, he shares everyone else's cool stuff instead.
Kyu, of course, is being too modest. We shared "Death Buy Lemonade", Kyu's grad film from Sheridan, a few years ago, and it was featured in Cartoon Brew's Student Fest 8. He's also been featured on the Character Design Page. I finally met him at the Ottawa International Animation Festival, and on top of everything else, he's really good people. I could not be happier to have him with us.
Kyu, welcome to the team!