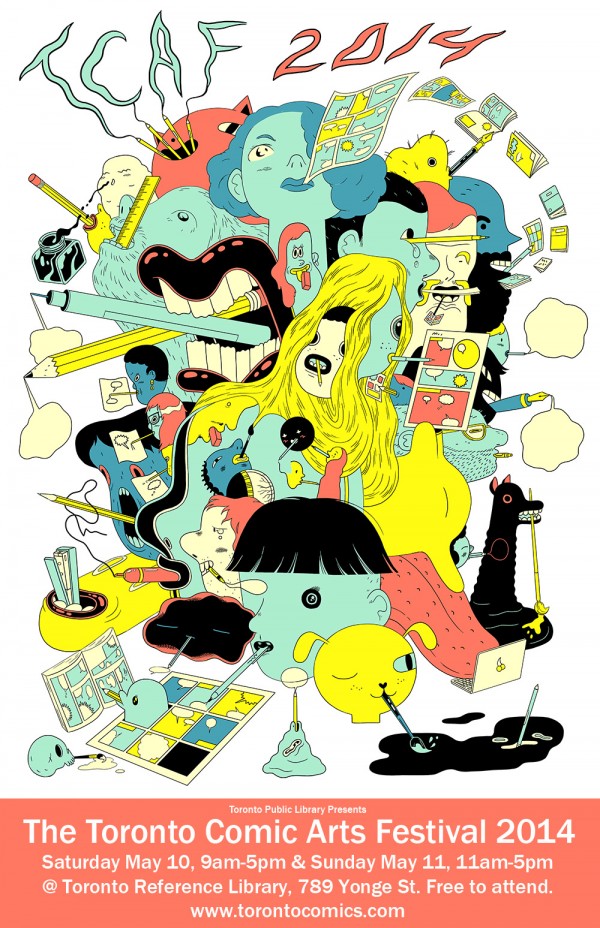 At Toronto Reference Library, 789 Yonge Street.
Saturday May 10th, 9am-5pm
Sunday May 11th, 11am-5pm
FREE ADMISSION
Toronto Comics Arts Festival is happening this weekend!
For those of you who don't know, TCAF is a week long event that celebrates the works of comic and graphic novel artists and it's completely FREE!
There will be tables full of great indie comics you can buy, artists to talk to and panels to attend.
The meat of the event will happen on this weekend Saturday and Sunday at the Toronto Reference Library.
Can't wait? You don't have to! Some of TCAF programs have already started on Tuesday and there will be plenty until the week is over.
Check out the full listing of upcoming events and participating artists on the website torontocomics.com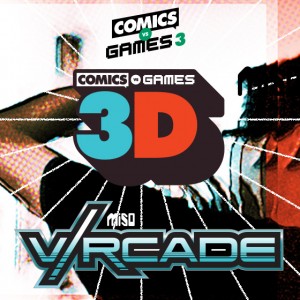 I for one, will attend Comics VS Games 3D + VRcade Opening Party this Thursday to check out my buddy Adam Hines' (animator/host of the Guys with Pencils podcast) first game he slaved over.
I'll also attend the main event on the weekend as well. Come say hello if you see me.
Also, don't forget, it's Mother's Day weekend. Send your mother flowers and give her a call.
-Kyu