I think every studio in Canada has a copy of this floating around somewhere. It's one of those pieces of artwork that's become part of our folklore. I picked up a copy about 15 years ago at Dynomight Cartoons in Ottawa, and still have it tucked away in a box somewhere next to random doodles and hand-drawn birthday cards from Mik Casey, Nick Cross, Troy Little, and Tavis Silbernagel.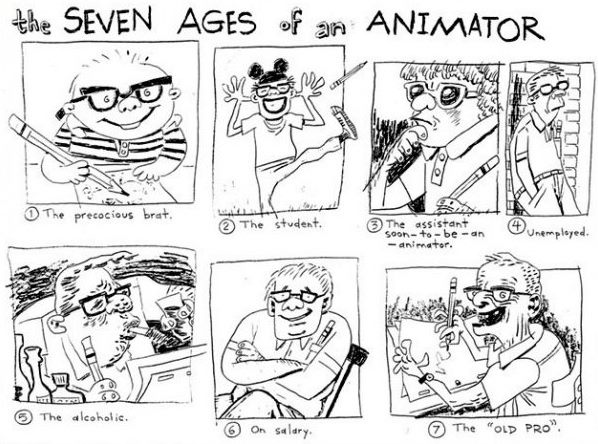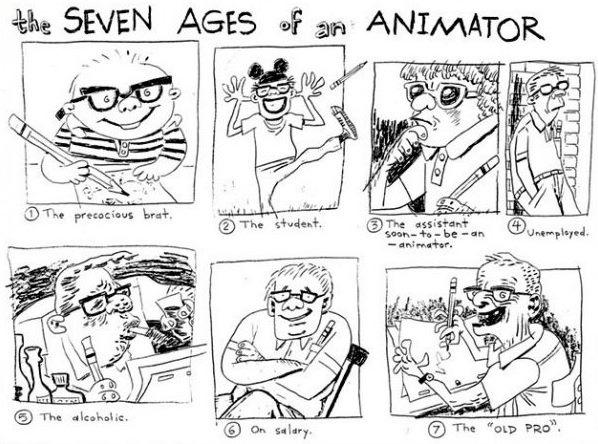 The Seven Ages of an Animator is by Graham Falk, who himself is something of a mythical being. Graham is probably best known for creating Untalkative Bunny, a cult kids' show that aired in the late nineties on Teletoon.
I'd love to see someone do an updated version.