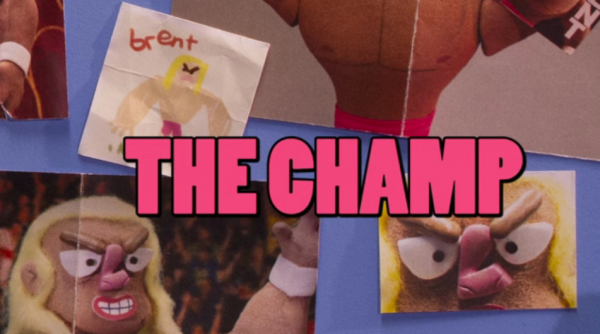 Another Sheridan grad, Rosemary Travale sent us a link to her film, the Champ. Stop-motion, YAY! There was a fair amount of stopmo at Sheridan Industry Day, something that I noticed last year as well. Great work by Rosemary.

The Champ from Rosemary Travale on Vimeo.
Here's the desciption:
A little boy obsessed with professional wrestling gets the present of a lifetime on his birthday!
Created by Rosemary Travale – rosemarytravale.ca/
Rosemary's also done somtheing kind of interesting, she's produced a "making of" booklet that she's selling to interested parties. I'm a fan of clever monetization and behind the scenes process, so I'm happy to help her plug it: If you liked this film and are interested in how it was made, please check out my book The Making Of The Champ, a 45 page PDF process book that goes into intense detail about how I made my stopmo thesis film and covers stuff like armatures, props and rigs. It also includes a supply list of where I got my materials and a page of other helpful links to get you started working in stop motion. Only $5, available on gumroad here: gumroad.com/l/thechamp