crowdfunding cartoons: The Sketchbook, by Chris Williams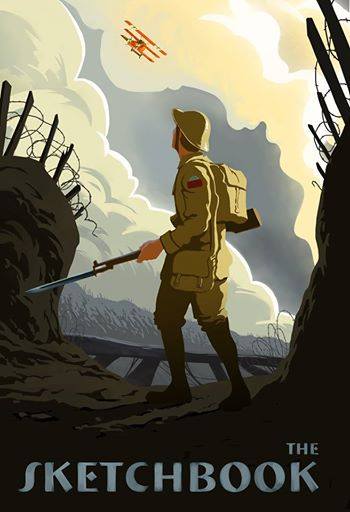 Expat Canadian animator, Chris Williams, is running a Kickstarter campaign for an ambitious short film, The Sketchbook. It's a Canadian story of a 16-year-old boy who enlists in the army to search for his father, who is away at war in World War I.
Chris has set himself a goal of $198 000 dollars to produce this film. With only 5 days to go in the campaign, it looks unlikely he'll reach it, but that's not a comment on the film itself. Chris has a great story to tell, and while he may not get to tell it with his Kickstarter funds, I'm hopeful he perseveres and finds a way. Please go check out the page.