Last updated on June 20, 2014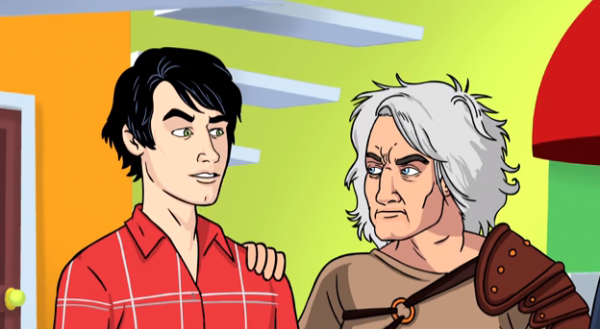 Bite on Mondo's started rolling out their pilots, and they got this one right. Don't Feed the Humans. Created and written by Jeff Shorkey. Animation chores by Solis Animation.
Jeff Shorkey.
JEFF SHORKEY!!!!
That name may not mean much to you, but it does to me.
Jeff may not even remember this, but he used to send me writing samples and pitches about 15 years ago when I was producing at an Ottawa studio called Dynomight Cartoons. And when I say send, I mean that he mailed things to me in an envelope. Because it was in ancient times.
Jeff Shorkey is hilarious, and it's great to see him making something.