Film-maker. animator, designer, CAR contributor and sneaky guy Kyu-bum Lee has been posting updates on his various TAAFI activities, and yet there have still been very few confirmed sightings.
We caught him stopping by the booth yesterday with Darren Rawlings.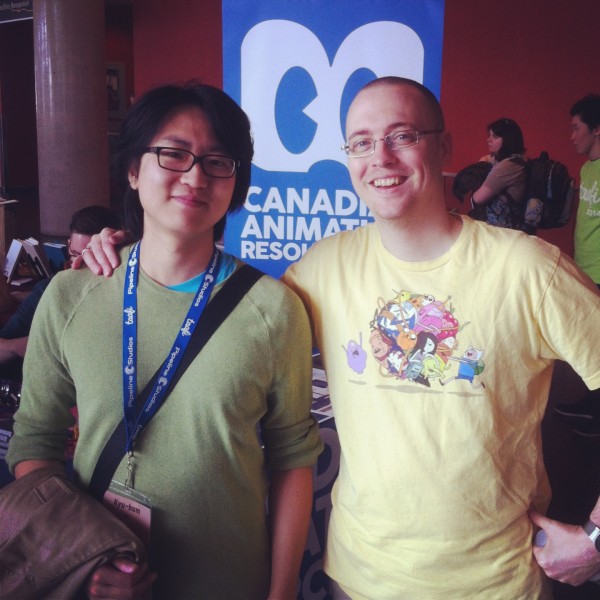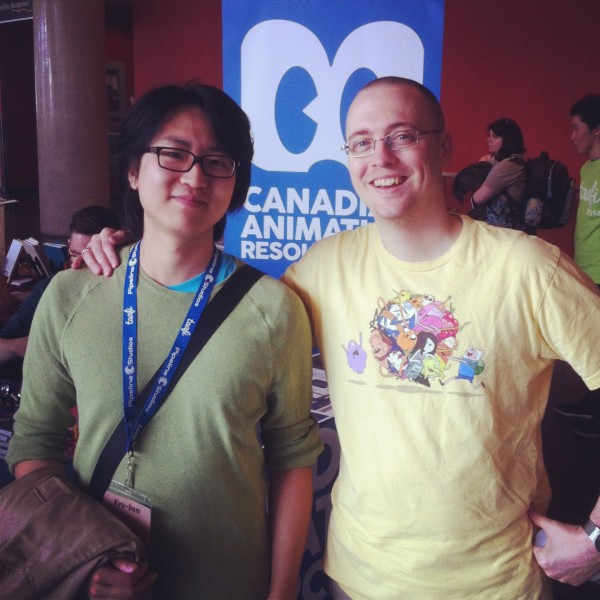 And here's a sneaky shot of free-range Kyu.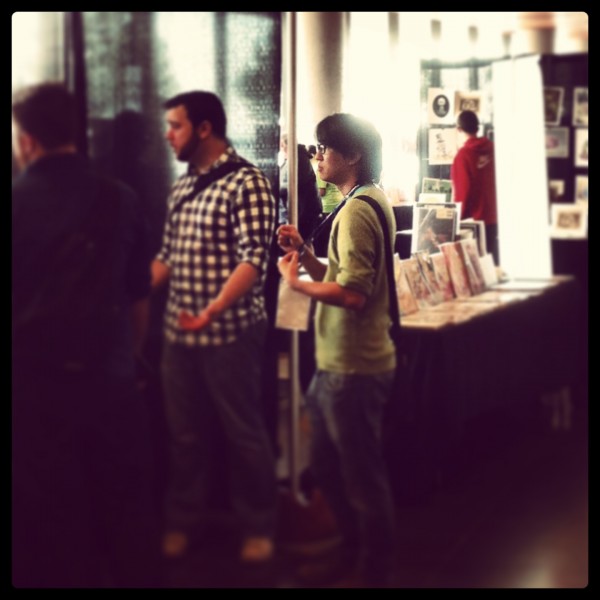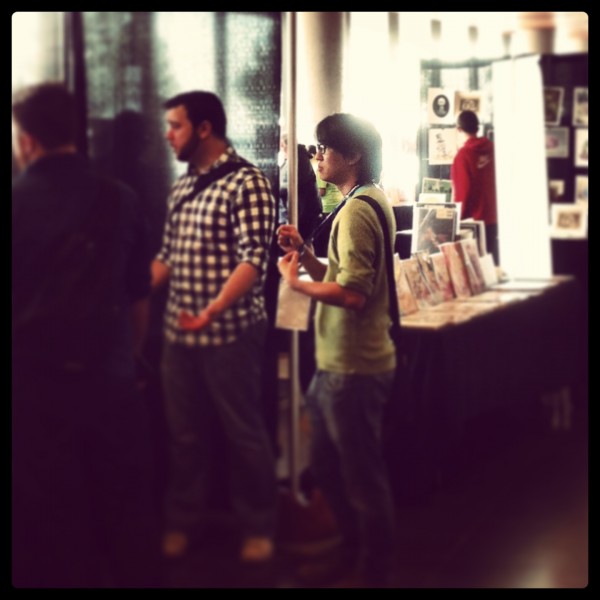 But apart from that, he's pretty much invisible.
If you see him, tag a pic #findkyu and tweet the elusive devil to us! The prize pack is looking pretty good.