Where in the World is Kyu-bum Lee?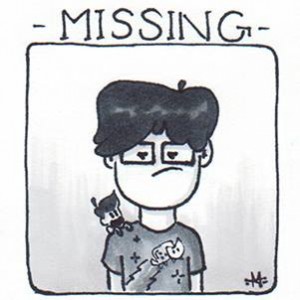 CAR contributor Kyu-bum Lee is going to be out and about this weekend at TAAFI. I can't keep track of the guy, but perhaps you, our readers, can! Kyu's a little on the quiet side, so if you see him skulking about, I want you to walk right up to him and say hello, snap a picture, either a selfie, or just a quick candid of Kyu in his natural habitat, perhaps quietly grazing or sipping water from a fountain. Then tweet it to us! @CartoonNorth While you're at it, include the TAAFI twitter as well! @theTAafi
And hashtag that sucker #findKyu #taafi2014
I'll pick my favourite and put together some kind of prize pack for you after the festival concludes.
Here's what the slippery fella actually looks like: