Bite on Mondo Pitch Deadline, July 15th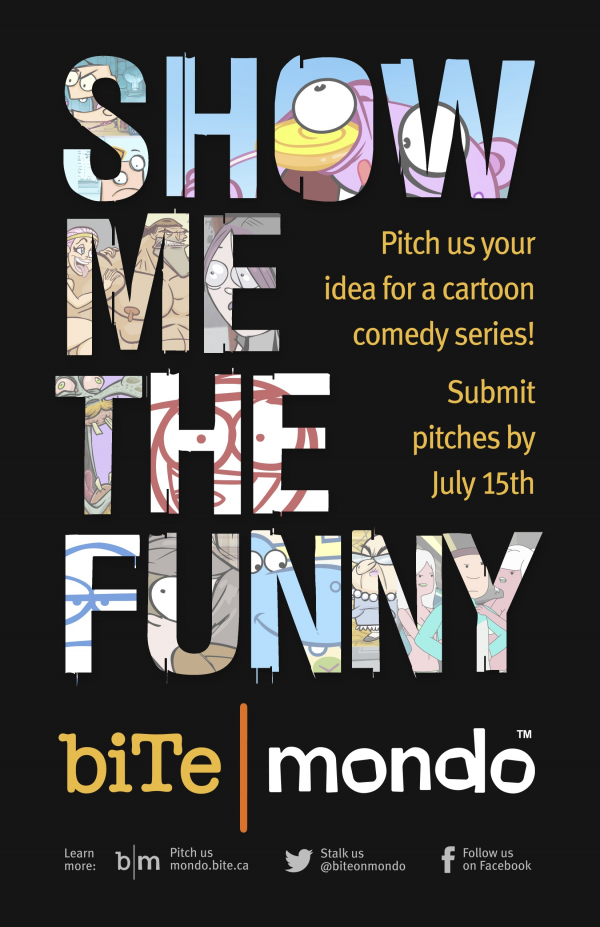 The deadline for the latest round of pitches to Bite on Mondo is just around the corner. If you think you've got it in you to make a cartoon for the Mondo crowd, get it out of you by July 15th.
And here's a few of the cartoons that have come out of the program so far.