This finally got announced at Comicon in San Diego: PEI-based comics/animation pro, Troy Little (co-creator of cult-fave Angora Napkin and arguably the holder of the title: Most tiny leaves ever drawn in an episode of Franklin the Turtle) will be adapting Hunter S. Thompson's Fear and Loathing in Las Vegas as a graphic novel for IDW.
Here's one of the pages from his pitch.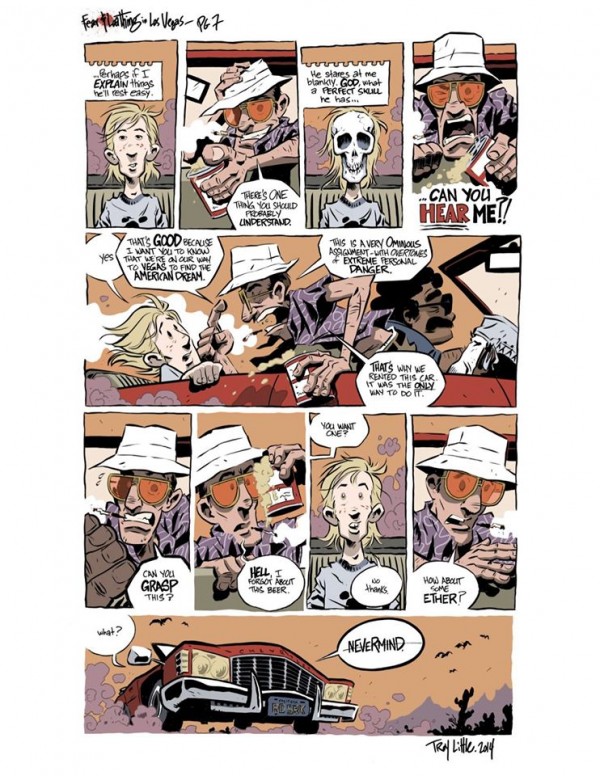 There's so much I could get into here, about how Troy has always been a guy who plugs away at his own projects, and how that has steered his career beyond the realm of "layout artist 317" on Franklin. I could take this opportunity to hold him up as an example of how, despite obstacles and hardship, a self-directed career can pay off.
But maybe I'll save that for another time.
Congratulations Troy. You earned this, and you're going to kill it.