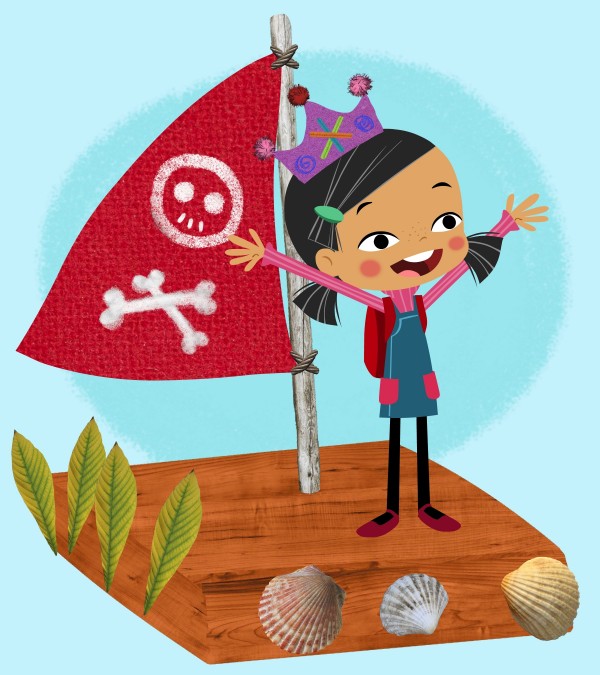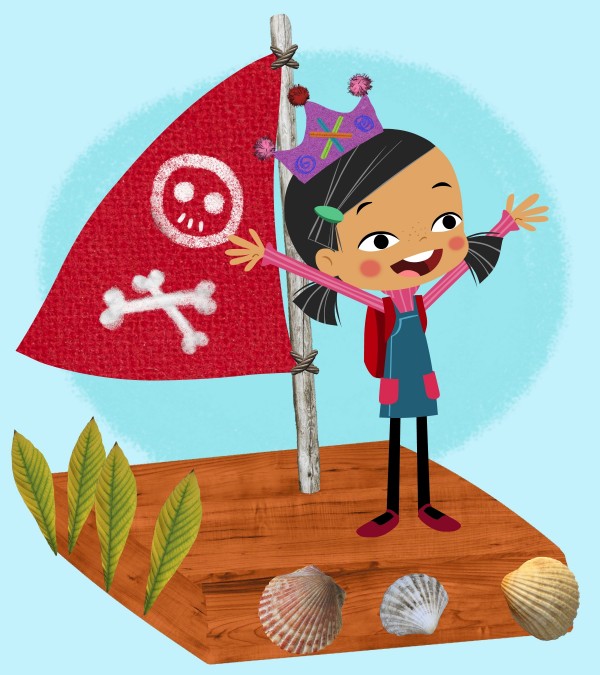 Craft Kids enters development with help of TVO
Markle Productions has entered into a deal with TVO to develop the animated 2D pre-school series Craft Kids (26 x 22 mins).
The storyline follows the 6-year-old creative whirlwind Kian and her intrepid best friend, Luca, as they find inspiration in the daily objects around them to create awesome crafts.
While making crafts, Kian and Luca dress up in theme-based costumes, and with the help of magical cat Kitty Pink, they are transported to a world of imagination. Once there, they encounter challenges that require creative solutions, teaching both pre-school and school-aged kids about spatial reasoning; Shapes and sizes of objects are manipulated in unexpected ways to produce life-sized crafts they can use.
Craft Kids will feature animation combining traditional 2D with the textures of real world objects that kids recognize.
"We're really excited to be developing Craft Kids with Markle Productions," said Pat Ellingson, Creative Head of Children's & Parents' Media, TVO. "The main characters, Kian and Luca, go on creative adventures that not only teach kids about art and imagination, but spatial reasoning – a key skill which helps kids do well in math."
"It's a thrill for me to be working with TVO again," says Martin Markle, Executive Producer, Markle Productions. "Kian and Luca's crafting will inspire unrestrained creativity from children, who in turn will create art not strictly based on plans"