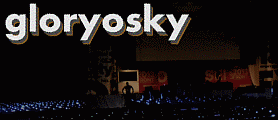 A few weeks back, animator Adam Hines, perhaps best know as one half of the already-missed Guys With Pencils podcast, got himself interviewed on Canadaland, where he spoke about the service nature of our animation industry, among other things. (it's here if you haven't listened yet.)
It generated a fair bit of conversation/debate/praise/ugly trolling.
In the spirit of sharing, I thought I'd throw Gloryosky's response at you guys and see what you think. He doesn't necessarily argue with Adam, but he does add a few important points to the conversation.