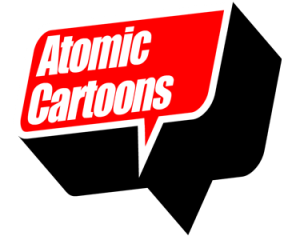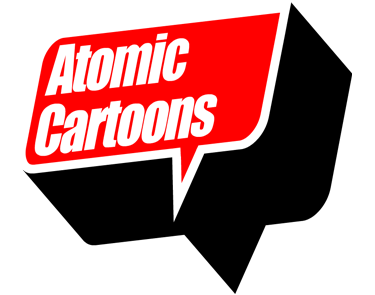 (Vancouver, BC) – Atomic Cartoons is continuing its upward trajectory this fall with participation in the B.C./India Trade Mission, as well as offering a strong slate of shows at this year's key animation industry event, MIPCOM, held in Cannes from October 13 to 16.
Trevor Bentley, president of the vibrant animation studio, which has seen a 5,000 square foot expansion this year and now employs more than 200 artists, will be accompanying Premier Christy Clark to India from October 9 to 18.
The October mission will visit Hyderabad and Mumbai as part of the Film/Television and Digital Animation delegation to engage with the South Indian film industry. Topics such as how federal and provincial tax incentives work and advantages of India/Canadian co-productions will be highlighted.
"This is an excellent opportunity to showcase B.C.'s digital media industry and key sector advantages such as talent, variety of locations, studios and expertise," says Trevor Bentley. "I'm looking forward to exploring partnerships with service providers as well as opportunities for co-productions between Canada and India."
As well as the B.C./India Trade Mission, Atomic partner Rob Davies is attending the world's most prestigious film and television market, MIPCOM, bringing with him the studio's proprietary children's television series Pirate Express; currently in production and set for broadcast on TELETOON and Nine Network in Australia in 2015. Atomic will also be showcasing a new comedic series currently in development, Mint's Taco Delivery, which follows the adventures of the hero, Mint, and his interdimensional family taco stand, which is literally at the centre of everything.
Atomic Cartoons is a full service award winning independent animation company based in Vancouver. Atomic creates and produces both original properties such as Atomic Betty, as well as co-productions like Ella the Elephant, Johnny Test and Rocket Monkeys.