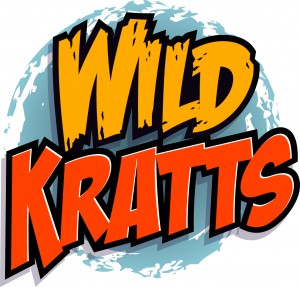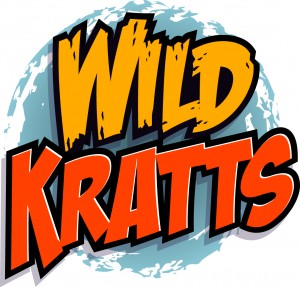 Toronto, Canada – October 8, 2014  – Kratt Brothers Company and 9 Story Entertainment are pleased to announce production of a fourth season of the hit animated wildlife adventure series Wild Kratts for PBS KIDS. The series was created and developed by real life brothers and zoologists, Martin and Chris Kratt who star in the show as animated versions of themselves. Wild Kratts continues to grow in popularity and is currently ranked as the #2 show across all children's networks, for kids 2-5, 2-8, 4-8 and 2-11.* The fourth season will include 26 episodes, which will begin rolling out in the U.S. on PBS KIDS in late 2015.
The series was recently sold to France Télévisions (France), E Junior (UAE) and Canal Panda (Portugal). Wild Kratts has previously been licensed to Discovery Kids (Latin America and Asia), Super RTL (Germany), Al Jazeera Children's Channel (Middle East), Noga (Israel), TV3 (Spain), SIC (Portugal), Dublin Films (Ireland), VRT (Belgium), Chello Media (Eastern Europe), MediaCorp PTD Ltd. (Singapore), TV3 Catalunya (Spain), Minika (Turkey) and Primetime (Colombia).
Wild Kratts premiered on PBS KIDS in the U.S. in 2011 and on TVO, Knowledge Network and Télé-Quebec in Canada. A co-production between The Kratt Brothers Company and 9 Story Entertainment, Wild Kratts is distributed in the U.S. and Canada by Kratt Brothers Company and internationally by 9 Story Entertainment.
The Kratt brothers leap into animated action in Wild Kratts, an adventure comedy from the creators of the hit shows Kratt's Creatures and Zoboomafoo. In each episode, Chris and Martin Kratt travel to a different corner of the world to meet amazing new animals. Join the Wild Kratts for a laugh-out-loud comedy adventure, as Martin and Chris activate their Creature Power Suits to rescue their animal friends!
9 Story Entertainment is one of the industry's leading creators, producers and distributors of award-winning animated and live-action content for young audiences around the world.  With one of North America's largest animation studios based in Toronto, 9 Story has over 220 creative and production staff, and has produced over 900 half hours of quality children's and family programming, seen on some of the most respected children's channels around the world across multiple platforms.  The company's distribution affiliate represents a growing catalogue which includes several beloved brands such as Arthur, Wibbly Pig, Harriet the Spy: Blog Wars, Wild Kratts and Almost Naked Animals in addition to exciting new series such as Numb Chucks, Camp Lakebottom, Cache Craze, Daniel Tiger's Neighbourhood and Nerds and Monsters. Last year the company acquired CCI Kids, the family content division of CCI Entertainment, increasing 9 Story's portfolio to over 1600 half hours of content with popular shows such as Guess How Much I Love You, Joe & Jack, Artzooka! and Extreme Babysitting.   www.9story.com
Kratt Brothers Company, founded in 1993, has created and produced over 200 episodes of television, including award-winning series: Kratts'Creatures, Zoboomafoo and Kratt Brothers: Be The Creature and Wild Kratts.  Through its full service animation studio, Kratt Brothers Company is currently in production on its third season of the Emmy-nominated hit, Wild Kratts. The Kratt Brothers' national tours draw tens of thousands of creature-crazy kids and their families and the not-for-profit Kratt Brothers Creature Hero Society, together with kids, has successfully protected critical wildlife habitats through the creation of nature reserves. www.krattbrothers.com