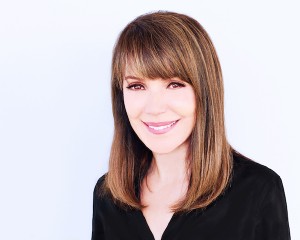 Toronto, ON [November 11, 2014] —  Portfolio Entertainment is pleased to announce the appointment of senior development executive, Liliana Vogt, to the newly created position of Senior Vice President, Content.
Reporting to Lisa Olfman, CEO and Co-Founder of Portfolio Entertainment, Vogt will oversee all facets of content development for the company.
In her new role, she will source and develop kids and primetime properties from concept to production with a mandate to bolster Portfolio Entertainment's line-up of award-winning programming.
In addition, Vogt will oversee Portfolio's push into multi-platform content, and identify business opportunities in the digital sector.
"The creation of this new position and the addition of Liliana to our executive team is indicative of our growth as a company and aligns with our strategic vision to establish Portfolio Entertainment as a leading content provider," said Lisa Olfman.  
"Liliana is a smart, creative thinker with an eye for talent and proven experience bringing original ideas to the screen. With her keen instincts and deep ties to the creative community, she will be a huge asset to the company as we grow our production slate and gear up to meet the challenges of a rapidly expanding media landscape."
With a successful track record as a producer and development executive, Vogt has extensive experience in television production, distribution and creative development. She most recently served as Vice President of Development at 9 Story Entertainment where she was lead on several award-winning properties, including Almost Naked Animals (YTV, Cartoon Network), Harriet the Spy: Blog Wars (Disney Television, CBC), Numb Chucks (YTV, Cartoon Network) and Cache Craze (YTV).
Previously, Vogt was Vice President of Acquisitions and Co-Productions at Salter Street Films, Vice President of Sales and Co-Productions at Sullivan Entertainment, and Director of International Sales at Norstar Entertainment. Vogt began her career in broadcast television where she held various positions in programming and international distribution and was instrumental in the set-up and launch of ChumCity International, the former development and distribution arm of CHUM Limited. One of the earliest development executives to recognize and advance digital content, Vogt served as Co-Executive Producer of the ground-breaking Chilly Beach, the first web-to-TV series in Canada.
About Portfolio Entertainment:
Portfolio Entertainment is one of Canada's leading independent producers and distributors of award-winning content. With expertise in kids, family and primetime, Portfolio Entertainment develops and produces a wide range of animated, scripted live action and factual programming. Notable productions include The Cat in the Hat Knows a Lot About That! (PBS, Treehouse), Doki (Discovery Kids) — and award-winning programming such as RoboRoach, Carl Squared and the hit TV movie Stolen Miracle. As a distributor, Portfolio represents a diversified catalogue of over 2,000 episodes, licensed to 110 territories around the world. Portfolio Entertainment was co-founded by Lisa Olfman and Joy Rosen. To learn more, visit portfolioentertainment.com
Come Under Our Umbrella! Get Social With Us: 
Facebook
Twitter