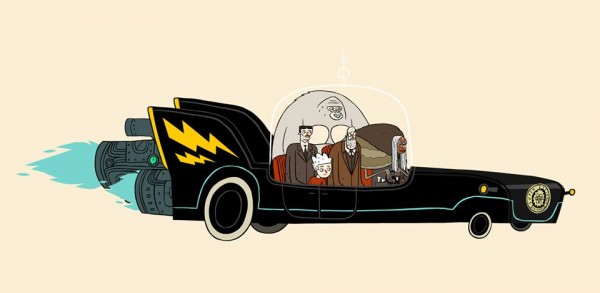 Lots of great news on the Super Science Friends front! It looks like word is getting out to the whole damn world, and the results are right there on the screen. With 7 days to go, they're less than 4K away from their goal.
(support here: https://www.kickstarter.com/projects/2034721517/super-science-friends)
The project has momentum, and I got a bit of an inside look at what the guys at Tinman have in store for the audience. As cool as this show looks, let me tell you, it's even cooler.
The animated intro is up!
Super Science Friends – Series Intro from Tinman Creative Studios on Vimeo.
Right?
And get this, as a perk, they're offering a whole comic book. That's a Kickstarter unto itself? And they're not screwing around. Here's some of the early dev work for the book: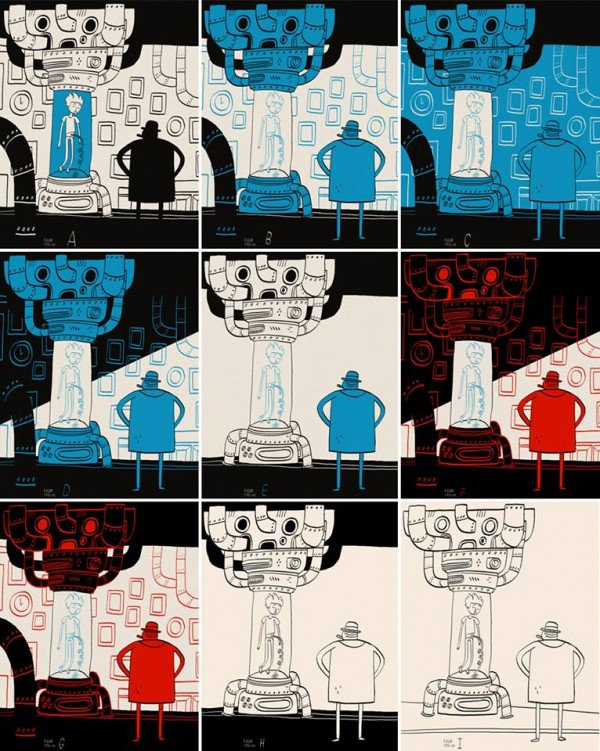 It's brilliant. They're keeping the order numbers small on the book, as it's a limited perk, and they took their crew out for a screen printing workshop last month. So they can print the damn thing themselves, and you get a handmade comic for your efforts.
Here's their description of the book:
We've started working on the graphic novel (our $53 reward). It will highlight how each of our scientists became a member of the Super Science Friends. Some of the stories in it will include: "Einstein's Funeral" where Winston Churchill

and Robert Oppenheimer discuss Hindu gods, cloning, and a world without Albert Einstein.
"All You Need is Lovelace", where Z3 comes down with a virus that only Ada Lovelace can cure, although the time she's spent in the distant future has made her reluctant to do so.
"Jung at Heart", where Freud encounters Carl Jung in a "gladiatoresque" dreamscape.
… and more Our current plan is to use a limited colour palette and screen print the comic books at our animation studio in Toronto. We sent our crew to a screen printing class last month to learn how to do it. You can find photos of that here: Tinman's Screen Printing Class.
The stories will be written by Brett Jubinville and illustrated by Marcin Surma. Marcin goes by the handle "Xulm" and has been doing concept artwork for Super Science Friends for the past few months. These include the Sciencemobile concepts, Nazi demon concepts, and several of the backgrounds from the animated intro.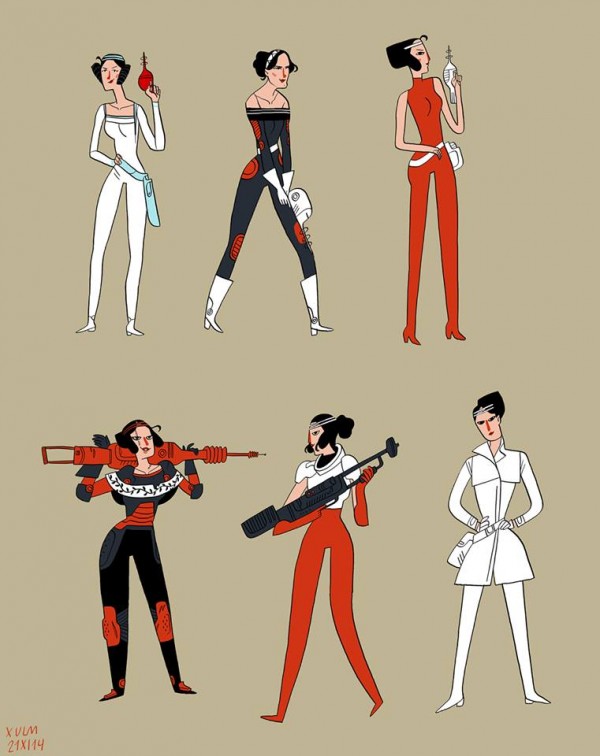 We first encountered Marcin's work in a comic he had done shortly after the release of Fallout 3 called "Vault 12". 
This is an event all by itself. I LOVE COMICS! Now I'm all excited all over again.
I also heard a rumour about some voice casting that's crazy awesome. He'll be known to Teletoon viewers, but not in the way you might expect. We should get confirmation on that soon.
And apparently a buttload of support is coming from Germany. So villainous Nazis doesn't seem to be an issue.
Also! Space Channel's Ajay Fry got wind of it, and they're going to be featured on Innerspace. And there's a super awesome interview with Brett and Morghan on skwigly
Oh, and we may also be announcing a very interesting distribution deal for the show.
It's an exciting time to be a Tinman.