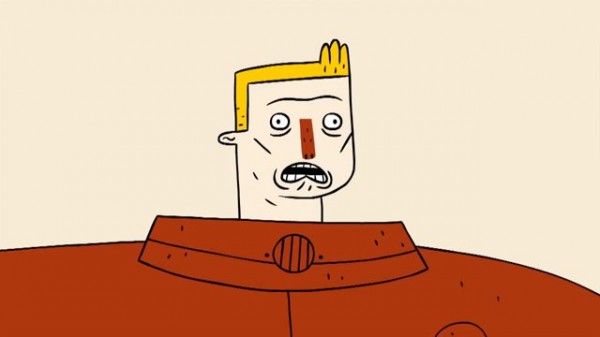 You're almost done putting up with all my shilling for the Super Science Friends Kickstarter. They hit their goal a few days ago, and added a super science stretch goal of a digital comic if they reach 30K. With 40 hours to go, they're getting close. I've made no effort to contain my excitement for this project. Brett and Morghan at Tinman are two of my favourite people in this business. I regularly proclaim studio envy when it comes to their shop and the work they do. I've spoken extensively with them about the project and can say with great confidence that the cool shit you've seen is only a fraction of how cool this project actually is.
Everyone who sees this thing gets excited about it. Heck, Fearless Fred Kennedy is the ONLY person they reached out to to voice Albert Einstein, and they got him on the first go.
I feel personally invested in this show. Well, just to be clear, I gave them some moolah, so technically I AM personally invested in it. But I also get really excited about good work. I get even more excited when it's good work by good people. And then, even moreso when those good people do their good work outside of the standard system of pitching and selling and funding and compromising. This show is why I love crowdfunding. I get to actively contribute to someone I respect making content I choose.
So.
If you feel even remotely as I do, check it out. If it's your bag, throw them a couple of bucks and lets get even more Super Science Friends than we originally expected. Here's the link: https://www.kickstarter.com/projects/2034721517/super-science-friends
And here's some of the coverage that's been popping up:
Gloryosky name drops yours truly: http://www.sweetposer.tk/urbmn/index.php/2014/11/30/crowdfunding-science-portal/
Gamobu interviews Mr Super Science Friends himself, Brett Jubinville: http://www.gamobu.eu/digital/interview-brett-jubinville-super-science-friends/
Canadian Animation Blog also asked some hard hitting questions of Brett: http://www.canadiananimationblog.com/2014/12/interview-brett-jubinville-talks-super.html