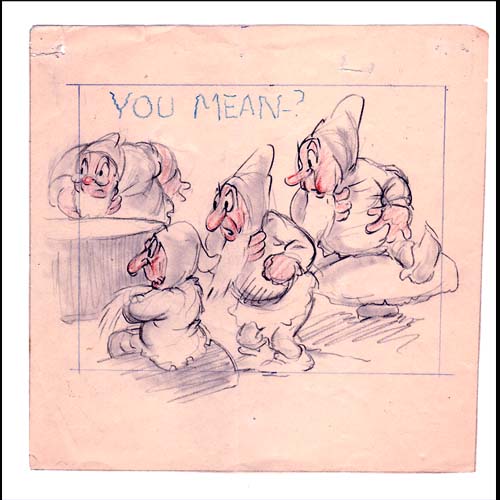 Peter Adamakos is an animation producer based in Ottawa. He founded Disada Productions in Montreal in 1971, and has his roots firmly planted in a golden era of Canadian animation. He moved his company to Ottawa in the 90's working out of his home, and continued to produce both live action and animation.
Beyond all of that, however, are the tales of Peter's collection of Hollywood memorabilia. He began collecting when he was a kid, mostly animation related pieces, but live-action keepsakes are included as well. Peter's as much a fan as he is a producer, maybe moreso, in his heart. Over the years he's discussed what to do with the mythical treasure trove. There have been conversations about donating it to a museum, or even starting one, and as I recall, at one time, he considered gifting it to Algonquin College's animation department. But it looks as though he's finally decided to sell the collection online.
Cataloging and selling everything is a huge task, so it appears Peter has enlisted the aid of volunteers from the Kidney Foundation of Canada in exchange for some proceeds from the sale.
Some of the items are already available online here: http://www.disada.com/products_new.php
If you're into this kind of thing, it's really worth looking through what they've got. There's a pretty big variety of items, and the good stuff is really good.

More coverage here: http://www.cbc.ca/news/canada/ottawa/ottawa-animator-peter-adamakos-selling-massive-memorabilia-collection-1.2894278