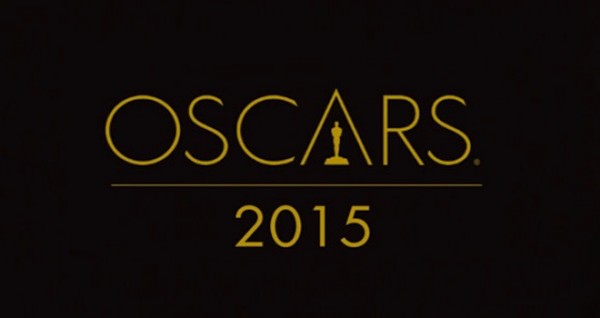 For a whole bunch of people, today was a very exciting day. Oscar nominations were announced this morning. Here are the animation nominees:
Best Animated Feature
• Big Hero 6 (Walt Disney Feature Animation) Directed by Canadian-raised, Missouri-born, Chris Williams.
• The Boxtrolls (Laika) Co-Directed by Canadian, Graham Anable.
• How To Train Your Dragon 2 (Dreamworks Animation) Directed by Canadian, Dean DeBlois.
• Song Of The Sea (Cartoon Saloon)
• The Tale Of Princess Kaguya (Studio Ghibli)
Best Animated Short
• The Bigger Picture, Daisy Jacobs, director, and Christopher Hees, producer (National Film and Television School)

• The Dam Keeper Robert Kondo and Dice Tsutsumi, directors (Tonko House)
• Feast Patrick Osborne, director, and Kristina Reed, producer (Walt Disney Animation Studios)
• Me and My Moulton Torill Kove, director (Mikrofilm in co-production with the National Film Board of Canada)
• A Single Life Joris Oprins, director (Job, Joris & Marieke)
The NFB had a press release ready to go.
National Film Board of Canada receives its 73rd Oscar nomination, for Torill Kove's animated short Me and My Moulton
NFB celebrates its latest Academy Award nomination with 73 hours of free streaming of Kove's new film in Canada
Montreal, January 15, 2015 – The National Film Board of Canada(NFB) continued its record-setting pace at the Academy Awards, garnering its 73rd nomination, more than any film organization in the world outside Hollywood.
Torill Kove's Me and My Moulton, co-produced by the NFB and Norway's Mikrofilm AS, is nominated for Best Animated Short Film. It's a category Kove knows well, having directed the 2006 Oscar-winning, NFB-co-produced short The Danish Poet, as well as her Oscar-nominated debut film, My Grandmother Ironed the King's Shirts.
In celebration of its 73rd Oscar nomination, the NFB is offering free streaming of Me and My Moulton for 73 hours on NFB.ca in Canada, from today to January 17.
Kove's latest whimsical semi-autobiographical work, Me and My Moulton tells the tale of a seven-year-old girl with unconventional parents who envies other normal Norwegian families of the 1960s―and the unexpected drama that occurs the summer she and her sisters ask their parents for a bicycle.
The 87th Academy Awards take place February 22, 2015, at the Dolby Theatre in Hollywood. The NFB has won 12 Oscars over its 76-year history, including a 1989 Honorary Academy Award for overall excellence in cinema.
Quotes
"This is really wonderful news! One of the many great things about an Oscar nomination is that I will get some chances to express my gratitude publicly to all my colleagues and collaborators. They are all amazing people and I can't wait to rave about them," said Torill Kove.
"For more than 15 years, Torill Kove has been creating distinctive and beloved animated works at the NFB that have captured the hearts of audiences across Canada and around the world. The NFB is committed to serving as a unique creative environment for world-class talents like Torill and to continuing to lead the way with new forms of animation art that celebrate Canadian excellence and achievement," said Claude Joli-Coeur, Government Film Commissioner and NFB Chairperson.
Quick Facts
·         Me and My Moulton was produced by Lise Fearnley (Mikrofilm AS) and the NFB's Marcy Page, and executive produced by Fearnley, Michael Fukushima, Roddy McManus and David Verrall (NFB).
·         Awards and honours to date for Me and My Moulton include an Audience Award at the International Festival for Documentary and Animated Film in Leipzig, an Honourable Mention for Best Narrative Short at the Ottawa International Animation Festival and an Annie Award nomination for Best Animated Short Subject.

Me and My Moulton by Torill Kove, National Film Board of Canada
Sheridan also sent out a press release, listing off the grads who had prominent roles in the nominated films.
Three animation directors who got their start at Sheridan receive Oscar nominations for Best Animated Feature
Oakville, Ontario: Three of the five films nominated for Oscars in the Best Animated Feature category were directed by animators who studied at Sheridan. Among the films nominated is How to Train Your Dragon 2, written and directed by Dean DeBlois; The Boxtrolls, co-directed by Graham Annable; and Big Hero 6, directed by Chris Williams. Many other Sheridan graduates also contributed their talent to the three animated features.
The Oscars will be presented at a ceremony on February 22 in Hollywood, California.
A 1990 graduate of Sheridan's renowned animation program, DeBlois was also the executive producer of How to Train Your Dragon 2 for DreamWorks Animation. The 3D fantasy action film is the second in the trilogy which follows the adventures of a young viking hero and his dragon. How to Train Your Dragon 2 received a Golden Globe Award for Best Animated Feature on January 11, 2015.
Annable graduated from Sheridan's classical animation program in 1991, and worked at LucasArts as an animator for 10 years.  He went on to work as creative director at Telltale Games before joining LAIKA as a storyboard artist in 2006.  He made his directorial debut with The Boxtrolls which he co-directed with Anthony Stacchi.
Williams earned a bachelor of fine arts degree at the University of Waterloo before enrolling in Sheridan's animation program. Before completing the full program he was hired to work at Disney when the studio's recruiters visited Sheridan. However, Williams credits Sheridan with launching him on his animation career. "My respect and love for animation took root at Sheridan. It was an amazing learning experience," he said.  While at Disney, Williams has contributed to such films as Mulan, The Emperor's New Groove, and Chicken Little.
This marks the second Oscar nomination in the Best Animated Feature category for both Williams and DeBlois. In 2011, DeBlois was nominated for How to Train Your Dragon, which he co-wrote and co-directed with Chris Sanders. Williams received a nomination for Bolt in 2009.
"Sheridan is exceptionally proud of its strong role in educating and nurturing some of the finest animators in the world," said Jeff Zabudsky, President & CEO of Sheridan. "To have Sheridan-trained animators behind three of the five nominated films in this category is truly a cause for celebration."
It is the first time that three former students have been nominated since Sheridan started teaching animation in 1971. To date, several animators who studied at Sheridan have received Oscar nominations. In addition to DeBlois, Annable and Williams, past nominees include Steve Williams, James Straus, Michael Thurmeier, Erin Faith Young, and winners include Jon Minnis and Eric Armstrong (Best Animated Short Film – 1986 and 2003, respectively). In 2014, animation graduates Tibor Madjar and Colin Doncaster won Academy Awards for Scientific and Technical Achievement.
Sheridan has planned a series of events and activities to celebrate the 2015 nominations, culminating in an Oscar night party on February 22. Festivities begin on Friday, January 16 with screenings of How to Train Your Dragon and How to Train Your Dragon 2 at the Trafalgar Campus in Oakville starting at 6:30pm. Contact the Alumni Office for details at 905-815-4078.
Sheridan is world-renowned for its animation programs, which attract students from around the world to the Trafalgar Road Campus in Oakville, Ontario. In addition to a four-year degree in animation which blends traditional and contemporary approaches to the discipline, Sheridan also offers one-year graduate certificate programs in computer animation, computer animation – digital visual effects and digital character animation.
About Sheridan
Sheridan is one of Canada's leading postsecondary institutions, offering over 100 diploma, certificate, and bachelor degree programs in an environment that fosters innovation and creativity. Its aim is to become Ontario's first university exclusively dedicated to undergraduate professional education – one that will be based on applied learning. The model also focuses on meeting university accreditation requirements so that Sheridan graduates have more pathways to the continued learning that will underscore their personal, career, and industry success.