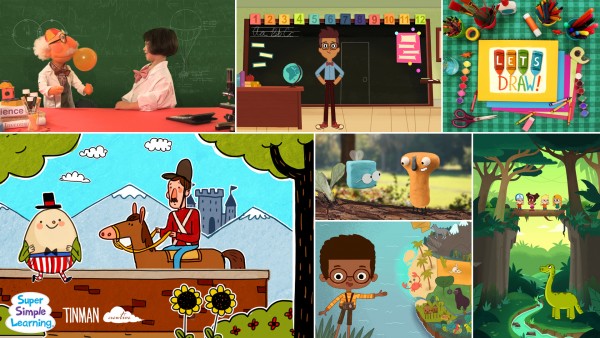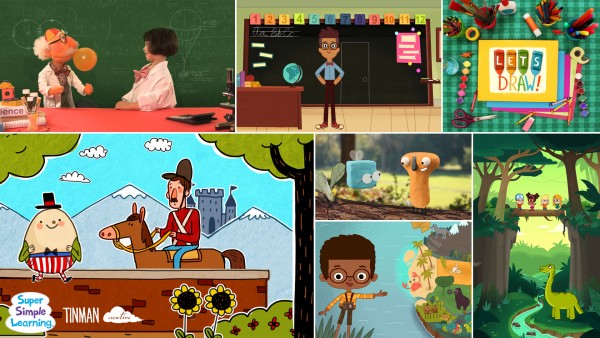 Super Simple Learning, creators of the popular Super Simple Songs YouTube kids channel focusing on  music, learning, and entertainment, is excited to announce it will be expanding into long-form series production over the next 12 months. They've teamed up with animation studio Tinman Creative to develop and produce several new animated series about science, animals, and everything in-between and beyond.
These shows will be traditional 2D animation, stop-motion, and even puppets! They'll take advantage of Super Simple Learning's huge online presence that reaches homes and classrooms all over the world. They've just celebrated their two billionth YouTube view and are seeing continuous growth with close to three million views per day.
Super Simple Learning was founded 9 years ago to aid parents and teachers of young learners. It has since grown rapidly to become one of the leading online destinations for kids, parents, and educators alike. In addition to the large and growing YouTube audience, their website was named one of TIME magazine's "50 Best Websites of 2013." They are are looking forward to continuing this growth in the arena of series content.
Tinman Creative is an award-winning animation studio, and provides a wide array of animation styles for film, television and commercial projects. They've been working with Super Simple Learning for the past 18 months and are eager to accompany them on this new and exciting endeavour.
To see some of their collaborations and a sneak peek of some of the projects Super Simple Learning and Tinman Creative are developing, check out the video below:
Super Simple Learning & Tinman Creative Studios Pre-school Series from Tinman Creative Studios on Vimeo.
You can follow Super Simple Learning at the following links:
www.supersimplelearning.com
www.youtube.com/user/SuperSimpleSongs
You can follow Tinman Creative at the following links: