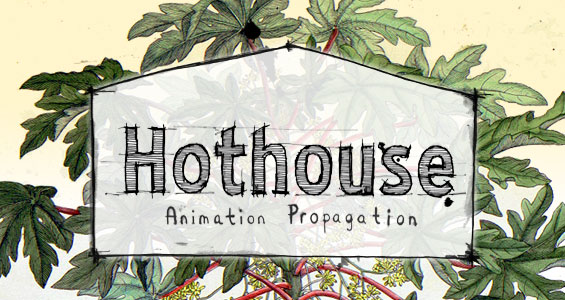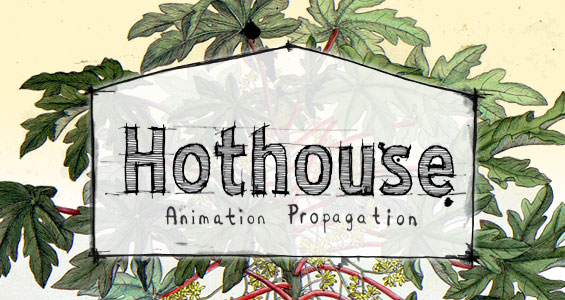 DISCOVER NEW SHORT FILMS BY EMERGING ANIMATORS AT NFB.CA AS THE 10TH EDITION OF "HOTHOUSE" LAUNCHES ONLINE, MARCH 9
Oscar winner Chris Landreth is this year's mentoring director
February 26, 2015 – Montreal – National Film Board of Canada
Beginning March 9, animation lovers can discover eight new short works by emerging animators with the online launch of the 10th edition of the National Film Board of Canada's acclaimed Hothouse program.
For the 10th anniversary of the NFB's apprenticeship program for emerging animators, Hothouse producers decided on a number of innovative twists. Working with the theme of "Found Sound," participants were asked to create short animated works that visually reinterpret snippets of found audio. In another first for the program, six emerging Canadian animators were joined by two artists from Mexico, thanks to a partnership with the Instituto Mexicano de Cinematografía (IMCINE), Mexico's public film institute. And to top it off, acclaimed animator Chris Landreth―creator of such mind-bending works as the Oscar-winning Ryan―was chosen as this year's mentoring director.
-In Calgary-based animator Neal Moignard's Mud, children guide the audience through a vision of shifting digital polygons in a CGI take on the NFB classic film Helicopter Canada.
-Inspired by found sound from a theme park, the pencil-and-paper-animated short The Midway is a loving and poignant meditation on childhood and the passage of time by Kathleen Weldon, a Montreal animator, illustrator and woodworker.
-Alexandra Lemay, recipient of a BFA in Film Animation at Concordia University and student of Practical Effects at Sheridan College, created All the Rage, a stop-motion cautionary tale about the consequences of what we buy, inspired by the sound of growling dogs.
-That very same growling dog audio led Montreal new media artist Frances Adair Mckenzie, recipient of a bachelor's degree in Studio Arts from Concordia University and a diploma in New Media Design from the British Columbia Institute of Technology, to craft the stop-motion short A Little Craving, in which disembodied wigs take on new forms.
-Found sound from a shopper's vlog was the inspiration for The Roommate, in which Toronto-based animator and Seneca College grad Stephanie Braithwaite shows us a girl who takes matters into her own hands when she's fed up with her roommate's incessant shopping.
-Inspired by the very same shopper's vlog, Focus is a cart ride through the mental shopping mall of attention deficit disorder, created by Mel Hoppenheim School of Cinema alumnus Alex Boya, whose previous short Rite of Passage screened at the Fantasia International Film Festival.
-Sweet Talk is a razor-sharp satire of media, business and government, inspired by the found sound of kids talking about oil and gas, and hand-drawn by Esteban Azuela, a visual artist from Mexico City who also studied at Vancouver Film School.
-Mexico City-based emerging animator Benjamín Mugica's End of Message is a thoughtful commentary on the fractured act of communication, inspired by audio of missed voicemails and animated in inky black and electric colour.
Quick Facts
·         The Hothouse program is open to emerging creators both young and old. Participants work at the NFB's Oscar-winning Animation Studio in Montreal, where they create their own short work with help from animation and digital media experts as well as top-notch NFB technical and post-production personnel.
·         Past Hothouse alumni include such distinguished filmmakers as Patrick Doyon, nominated for an Oscar for his NFB animated short Sunday/Dimanche, and Howie Shia, whose NFB short Flutter received the Open Entries Grand Prize at the Tokyo Anime Awards.
·         Mentoring directors in past years have included such acclaimed animators as Oscar winner Torill Kove, Oscar nominees Chris Hinton and Janet Perlman, and Genie winner Munro Ferguson.
·         This year represents just the second time that international animators have been invited, with two Brazilian animators joining Hothouse 4 in 2007.
Associated Links
Hothouse films.nfb.ca/hothouse
NFB Animation Channel nfb.ca/channels/Animation/
Animation Studio on NFB Blog : blog.nfb.ca/blog/tag/animation-studio/