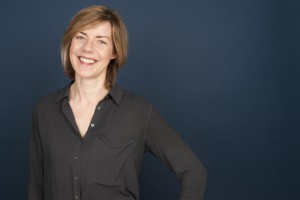 Toronto, Canada – February 16, 2015 – 9 Story Media Group is pleased to announce the appointment of seasoned producer Jennifer McCann to the position of Director of Development. Reporting to Vice President of Creative Affairs Natalie Dumoulin, McCann will be responsible for sourcing and developing animated and live-action properties for kids of all ages, as 9 Story continues to build its IP slate. Mike Drach will continue to lead projects in funded development with a broadcast partner, while McCann will focus on new projects, taking them through inception to the pitching stage.
"Jennifer's experience across animation production, international co-production and development will be a tremendous asset to 9 Story," said Natalie Dumoulin, Vice President, Creative Affairs for 9 Story. "We are thrilled to welcome Jennifer to the 9 Story team and look forward to seeing her creative vision shape our growing slate of dynamic children's programming."
Prior to joining 9 Story, Jennifer was with Marathon Media, part of Zodiak Kids and one of France's largest animation producers. While at Marathon, Jennifer held several positions, including Director of Post-Production and most recently as Creative Producer. During her tenure, she played a key role developing the company's overseas co-pro operations, helping to establish and manage two satellite studios in Montreal and Los Angeles. Over the course of her career, Jennifer has worked on several hit shows, including Totally Spies!, which aired in 180 countries, its spin-off The Amazing Spiez!, as well as Martin Mystery, Gormiti and Marsupilami to name a few. She has over 500 half-hour episodes of programming under her belt, plus a feature that earned a 2011 Kidscreen Award for best TV movie. Most recently, Jennifer was part of the development and pre-production team behind Get Blake!, which is set to launch on Nickelodeon (U.S.) and Gulli (France) later in 2015.
9 Story Media Group is a leading content creator, marketer and distributor of kids & family focused intellectual property. Recognized around the world for best-in-class brands such as Daniel Tiger's Neighbourhood, Wild Kratts, Numb Chucks, Arthur and Peg + Cat, 9 Story represents over 1700 half hours of animated and live action programming, seen on some of the most respected international channels and platforms.  With one of North America's largest animation studios, 9 Story employs over 220 creative and production staff and has produced over 900 half hours of award-winning children's content. 9 Story is owned by Senior Management, ZM Capital and media entrepreneur Neil Court. www.9story.com