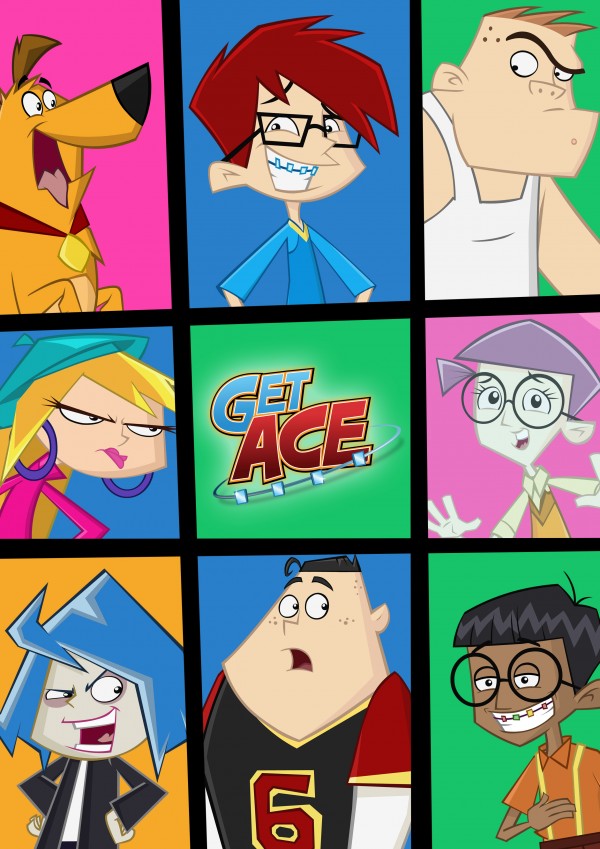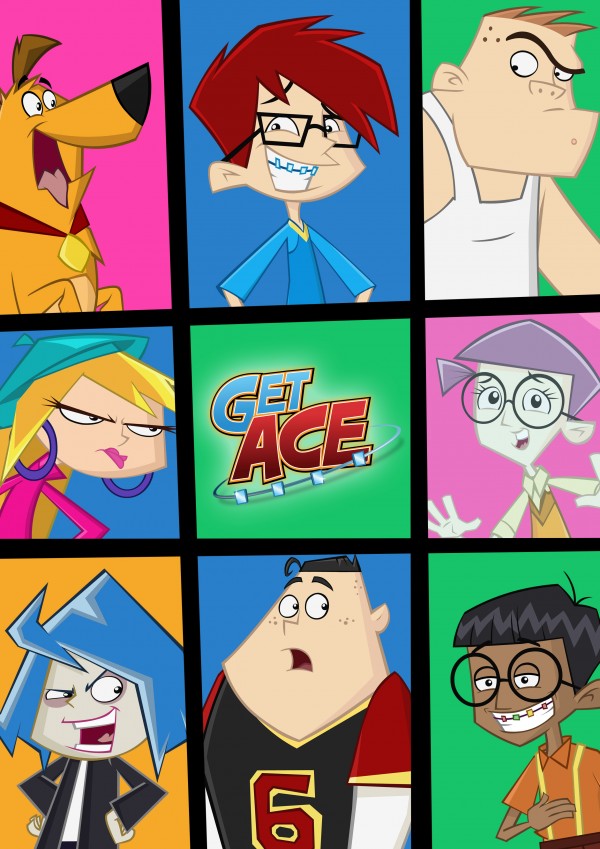 Toronto, Canada – March 24, 2015 – 9 Story Media Group is pleased to announce that it has licensed the hit animated comedy series Get Ace (52 x 11') to Boing (France), part of Turner Kids' portfolio in France, made of 3 channels: Boing, Boomerang and Cartoon Network.
The series is produced by Australia's Galaxy Pop for Network TEN's ELEVEN and has recently been greenlit for a second season having topped the ratings with its first season broadcast. Along with Boing (France), the first series has been sold to ABC (Australia), TVNZ (New Zealand), TVE (Spain), E Junior (UAE) and Zoom (Israel).
Late last year, Get Ace won first prize for Best Animation at the Australian Writers Guild Awards, Best Music for Children's Television at the Screen Music Awards and was most recently nominated for Best Children's Television Series at the Australian Academy of Cinema and Television Arts Awards.
The series follows the adventures of hapless, geek Ace McDougal who, after being accidentally fitted with a pair of hi-tech super-spy braces, finds himself thrown into a world of espionage and adventure.
9 Story Media Group is a leading content creator, marketer and distributor of kids & family focused intellectual property. Recognized around the world for best-in-class brands such as Daniel Tiger's Neighbourhood, Wild Kratts, Numb Chucks, Arthur and Peg + Cat, 9 Story represents over 1800 half hours of animated and live action programming, seen on some of the most respected international channels and platforms.  With one of North America's largest animation studios, 9 Story employs over 250 creative and production staff and has produced over 900 half hours of award-winning children's content. 9 Story is owned by senior management, ZM Capital and media entrepreneur Neil Court. www.9story.com
Galaxy Pop is one of Australia's fastest growing film and television production companies. The prod co is helmed by writing, producing, directing team Gian Christian and Dina McPherson with a shared vision to create and produce original, adventurous, imaginative film and television for audiences around the world. For more on Galaxy Pop visit: www.galaxypop.com
Boing is a pay-tv channel offering fun entertainment animation programs to kids from 6 to 12.
It's a free-spirited gender neutral energetic experience to share with friends. The channel is distributed in 4.5 million households on French speaking territories.