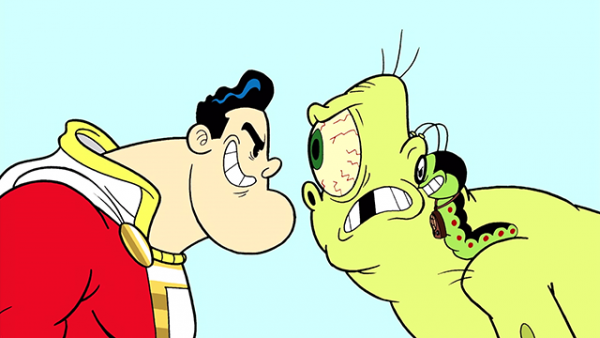 The Daytime Emmy nominations were announced yesterday, and that's a good day to be a Canadian with Emmy aspirations.
9Story's got 9, fittingly.
Sinking Ship's got a bunch, primarily for live action, but Annedroid's got a buttload of animation, so I'm counting it.
The Kratt brothers are nominated.
It's a big list, and takes a while to work your way through.
But here's my favourite: Outstanding Special Class – Short Format Daytime Program
Shazam – Stamina, Cartoon Network
Executive Producer: Sam Register
Producer: Ben Jones
Writer: Jim Krieg
ALRIGHT JESS!
Here's the short.
Congrats to all the nominees. We're damn good at this.