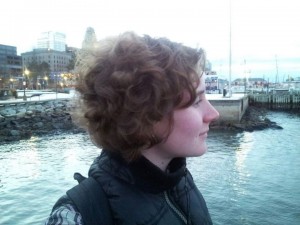 Hello folks,
My name is Carmen Cameron, an animator here in Halifax, Nova Scotia. I'm from Parrsboro, and moved to Halifax when I was 18 to attend college, where I learned 2D and 3D animation. For the last three years, I have been working at Copernicus Studios as an animator, and I have never felt more fulfilled in any job I have worked.
Halifax has become my home. What makes it is the number of wonderful people I get to be with every day, and without this job I wouldn't have met any of them.
I've lived in Nova Scotia for practically my whole life, and I would be heartbroken to have to leave. If we lose the Film Credit, Nova Scotia will no longer be a competitive force in the industry, effectively destroying the jobs of thousands of full-time people. This credit isn't unique to Nova Scotia – many other provinces have a similar credit in place.
We were intending to stay here indefinitely, but we have to go where the work is. I don't want to leave Halifax, and I hope it doesn't come to that.