The fight's not over. Share your story. Send us your story, we'll post it here.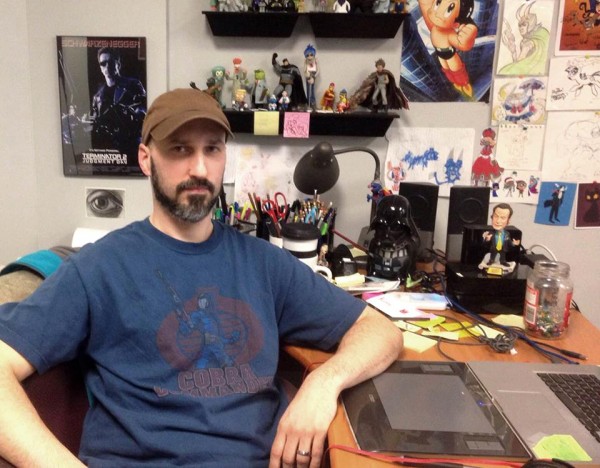 I've been working in the animation industry for over 15 years here in Nova Scotia. This is back when the television animation industry had just begun here in the province. I started out as a 2D digital animator, and later became a director and supervisor of over 400 episodes of broadcast television for many different series, with clients ranging from Warner Bros, Nickelodeon, YTV, Teletoon, and BBC.
Most people are unaware of how many hundreds of hours of animation content has been produced in Nova Scotia. Shows like Teen Titans GO!, Johnny Test, Roy, Tilly & Friends, Busytown Mysteries, Top Cat, Wild Grinders, George of the Jungle, Delilah & Julius, Bromwell High, Poko, Bruno & The Banana Bunch, Garth & Bev, Speed Racer, Bravoman, Star Girls, Miracle Koala, Olliver's Adventures, just to name a few, plus countless music videos and commercials.
There are several animation and visual effects programs being offered in Nova Scotia that are made to train for these fields; filmmaking, digital animation, 3D animation/design, sound engineering, and many other technical and artistic categories that work in the film & television industry.
Without the subsidies and incentives derived from these tax credits, there will be no reason for these programs to exist, no reason for these students to take these courses, no reason for any work to be injected into this province. For animation alone, millions of dollars per year comes to Nova Scotia from the U.S. and Europe and other parts of Canada for productions to get made. It comes here because we are competitive with other provinces and other countries. What other industry in this province draws hundreds of artists to this province to make cartoons for other provinces and other countries at such high budgets?
The animation community 16 years ago had barely begun. In the early days, Salter Street Films, PixelMotion, CageDigital, Electropolis, Adner/Helix, Collideascope, and many others helped to build the foundation of the animation community that is the large, healthy and growing populace it is today.
I don't want to leave this province. I'm from here. I live here. I work here.
Ron Doucet
#‎FacesOfFilmNS‬
‪#‎NSfilmjobs‬ ‪#‎NSFilmTaxCredit‬ #NSFilmJobs #ScreenNovaScotia