Last updated on December 17, 2020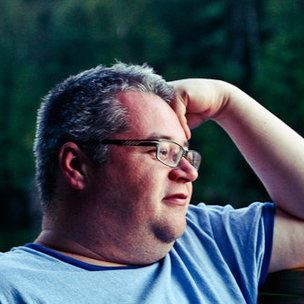 It's been a few days since the news broke, and it's still settling in, but a kind and caring member of our community passed away on Thursday, December 10th. John Rooney was a very sweet, very smart, and very giving human, who loved cartoons in a special nerdy way that is usually reserved for fans.
That might sound kind of weird, but it's just so true. John was truly a fan. He loved the end product. He loved the cartoons. And he loved being part of making them. He spent years in programming at Corus and Teletoon, and I was fortunate enough to meet him during a pitching event at the first TAAFI shortly after I moved to Toronto. We became coffee pals over the next few years, never quite crossing over into personal friends, but clearly identifying one another as likeminded humans who care about this thing we do in a way that we just can't shake.
During one of the big shakeups/mergers, John was let go. I really only got to know him during this stage of his life, and I can tell you, it was a struggle. I can attest to how frustrating it was for him during this time. He spent some time focused on his own writing, developing a few projects over those years that were fun and playful and a bit adult, very on brand for John. We spoke about our respective place in the industry and came to consider one another allies. I was involved at TAAFI quite a bit in those days, and I remember us having a big talk about the festival, and John very clearly identifying it as somewhere he'd love to be, and that he felt he could really offer something to the organization. And he was right. Like a lot of us, John had to pivot mid-career, make a plan B that he could embrace as his new plan A. And he did it. When John had his stroke in November, it was just 2 weeks until this year's Industry Conference, an event that was his. He was named the Executive Director of TAAFI last spring, and was living the first few pages of the next chapter in his life. I know the past 5 years or so were really hard for him, he'd lost his footing in an industry he loved, something that can impact one's self esteem in pretty big ways. But TAAFI had become his new home, and it meant so damn much to him. His next act was upon him, and then he was gone.
There's a funeral today. I'm told it will be streamed. Here's the link to the memorial page. If I get any further info, a direct link or something along those lines, I'll update this post.
UPDATE: LINK TO FUNERAL ON ZOOM
It's clear John was loved by many. The responses to his death on social media are a testament to this. He will be missed. I've lost a coffee buddy, someone I could count on to share my career struggles. If John is leaving this hole in my life, I can only imagine the impact his passing is having on those who were truly close to him. He wasn't alone when he left, thank goodness. His partner Jason was by his side, along with his mother and brother. How they pulled that off during Covid is a miracle, and something we can all be grateful for.
I feel like we should be doing something to memorialize him. I'm sure I'm not the only one, and I expect I'll be talking to the folks at TAAFI about it soon. We'll figure something out. John left a mark, and it's important to remember him and others like him. But today is John's turn. He jumped the line a bit, and I really wish he hadn't. We weren't finished with him.
Here's the TAAFI tribute.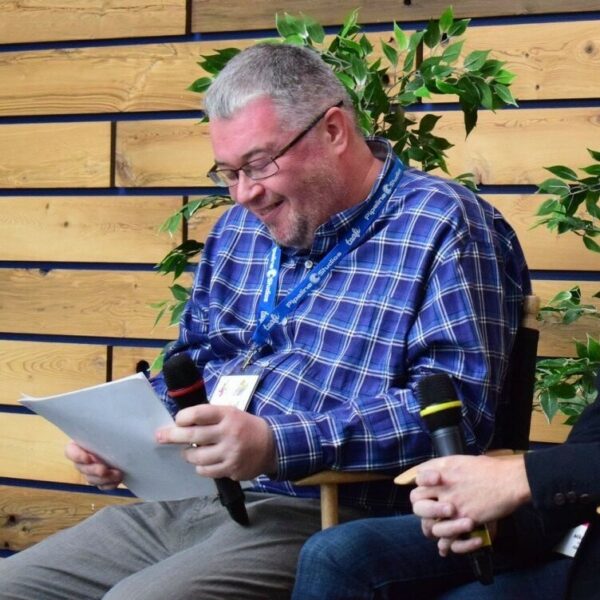 John is gone.
It is with deep sadness that we share the news that our dear friend and colleague, John Rooney, passed away Thursday afternoon, of December 10th, 2020.
John suffered a stroke two weeks before our Industry conference and had been in hospital since. He passed away with his partner, mother and brother by his side.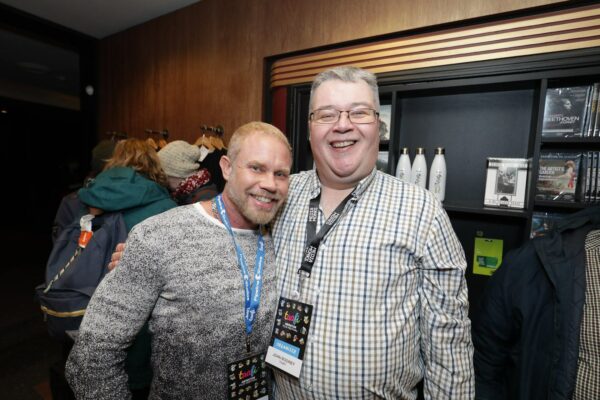 John began working with TAAFI in December of 2017, and joined the board in February of 2018 helping organize the TAAFIxCASO Job Fair. John has been an integral part of our team and just this spring, he was appointed Executive Director. He was responsible for the planning and execution of all TAAFI events, including our annual Industry Conference. He was one of the masterminds behind TAAFI's content strategy and was the head programmer for our annual Animation Film Festival. His dedication to both our mission and our community was unparalleled and we can't imagine the film festival being what it is without him. We are dedicated to serving in the memory of John and are working hard to make him proud at our upcoming festival, of which John always referred to as "his baby". John was a strong advocate for diversity, equity and inclusion, and a champion of LGBTQ+ representation in media. His passion for animation was contagious and we will always remember his insight, forward thinking and his huge, huge heart.
We extend our heartfelt sympathy and prayers to John's partner and family. He will be truly missed by all of us at TAAFI and the animation community that he so deeply cared for.