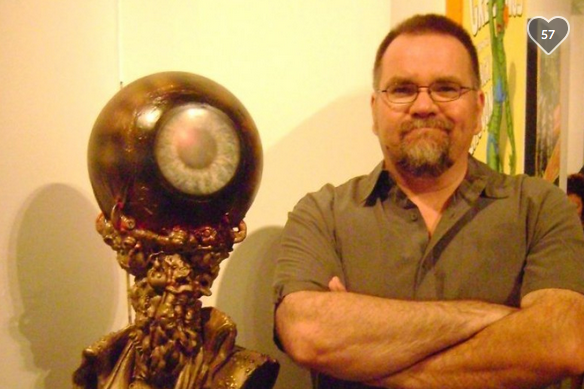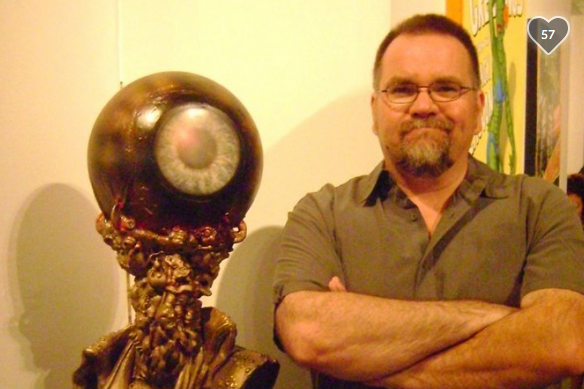 We don't do too much of this kind of thing here, but I figure I get to abuse the power of this site every now and then, especially for something like this.
Ted Heeley is a member of our animation community. He's one of those journeymen artists who don't fit in a conventional slot. He's an illustrator and sculptor, he build floats and mascots for the Santa Clause parade, and he's worked on Lunar Jim, Wapos Bay, Life's a Zoo, Glenn Martin DDS, and created Nerdland. He's also hilarious, one of the sweetest guys you'll ever meet, a new dad, and he's emerging from a coma.
Here's what you need to know:
Ted and Tina welcomed their adorable son Joshua last year and were enjoying life as a family. In mid- March this year, Ted fell ill with Encephalitis and has spent the last 4 weeks in the ICU fighting for his life. In the past week, he has opened his eyes, said good morning to the nurse and told his mother that he loved her.  He currently remains in ICU and his presence is missed by his son, Tina, family, co-workers and many friends.
Ted will likely have a long road to recovery ahead of him.  With that will come will be the need  for temporary rentals or purchases of a hospital bed (for home), wheelchair, walkers etc. The bathroom will need to be upgraded with safety rails. Transportation costs to and from medical appointments. Other additional items such as Meals on Wheels, a housekeeper and childcare costs may also be required.  This is all in addition to regular household costs that need to be maintained, now only on one income.
We ask that people please come together to alleviate any financial burden for this family so that they can concentrate on one another as Ted heals and recovers.
This is from the gofundme page that has been set up to help Ted and his family manage during the tough months ahead. I tend to avoid gofundme, as I've seen it abused far too often. But this is the real deal.
One of our own needs our help, and it's not to make a film, it's to manage a real life tragedy.
Here's the link: http://www.gofundme.com/szzjug