Nova Scotia Film Tax Credit at Risk
We haven't been covering this, and that's inexcusable. Today, Nova Scotia will be presenting it's new provincial budget, and as is often the case, the film tax credit is being eyed as a target for belt-tightening. Yes, the credit is responsible for a spend of 24 million dollars, a savings that any government would like to report to the voting taxpayers. But that 24 million equates to 139 million dollars worth of business in Nova Scotia. That's good math.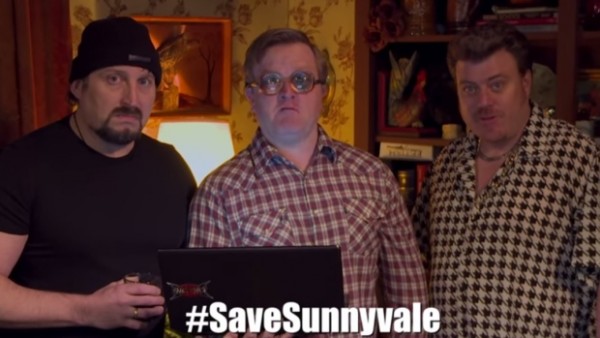 Reports from members of DANS (Digital Animators of Nova Scotia) claim that no one within the industry has been approached to consult on the decision.
A petition with over 24 000 signatures was presented to the Finance Minister yesterday.
And she claims to be listening. But what the reality will be as of later today is still anyone's guess. The animation community of Nova Scotia has barely recovered from the last time the provincial government toyed with the credit, in 2010, re-interpreting language that effectively eliminated co-productions. We covered that extensively at the time (http://www.canadiananimationresources.ca/?p=4205, http://www.canadiananimationresources.ca/?p=4189, http://www.canadiananimationresources.ca/?p=4121, http://www.canadiananimationresources.ca/?p=3350)
The community in Nova Scotia learned how to work together last time, and I've got my fingers crossed for them again. Tax Credits are a hot button topic in Canada and around the world, but slashing them isn't the answer. If the current system isn't working, then we need to work together to introduce an new one. What is inarguable is the number of people the credit helps employ, and the revenue it generates for the province.
Here's the face of the tax credit, courtesy of Copernicus Studios and the Digital Animators of Nova Scotia.

Here's some of the coverage:
http://www.cbc.ca/news/canada/nova-scotia/nova-scotia-film-community-told-not-to-panic-about-tax-credit-1.3023904
http://globalnews.ca/news/1920804/nova-scotias-tv-and-film-industry-concerned-about-possible-cuts-to-film-tax-credit/
Let's see how this plays out. Good luck guys.