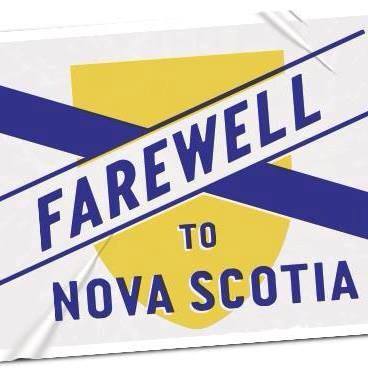 UPDATE: I take it all back. Nova Scotia Finance Minister Whalen apparently was having a whole different conversation and is basically sticking to her guns. She agrees that the new system doesn't work for the film industry, but it still works for the government.
So nothing. Her mouth is moving, and words are falling out of it, but they're basically garbage.
Here's the video of political doubletalk at its best.
.@dianawhalenNS says @Screen_NS told her #NSFilmTaxCredit doesn't work for them but continues to say it does for govt pic.twitter.com/iyKAKC3cmK

— Natasha Pace (@NatashaPace) April 14, 2015
Previous, hopeful version of this post:
A glimmer of hope today after a meeting between representatives of the Nova Scotia film industry and reps from the provincial government.
"We agreed the current tax credit system proposed by the government is not workable," said Marc Almon from Screen Nova Scotia.
Getting the government to concede they did something stupid is a huge first step. That's something that rarely happens. This stage of the game is usually where people dig in and become completely intractable rather than admit any fallibility. So the very notion that there's any real discussion at all is a very positive thing.

Here's the whole article: http://www.cbc.ca/news/canada/nova-scotia/film-tax-credit-slash-not-workable-nova-scotia-government-admits-1.3031815