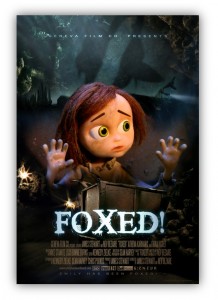 Some love for short films this week it seems.
First up is a piece on examiner.com about James Stewart's Foxed: http://www.examiner.com/article/the-short-path-of-foxed
Foxed is a great example of a quality short finding second life as a feature. James put everything into his film, and it's a story he's clearly not done telling. Examiner sheds some light onto the gameplan and path that brought Foxed within reach of becoming a feature film.
And rocketnews24.com is in love with Emily Carr grad Gerri Jin's Snowstorm Traveller. Here's the link to the article: http://en.rocketnews24.com/2015/05/25/short-animation-snowstorm-traveller-whips-up-a-figurative-storm-of-applause/ Apparently Snowstorm is big in Japan.
"While the video has already racked up an impressive 87,800 views on YouTube, it positively exploded in popularity once it was shared on Japanese video sharing site Niconico, reaching over 692,000 views as of this writing."