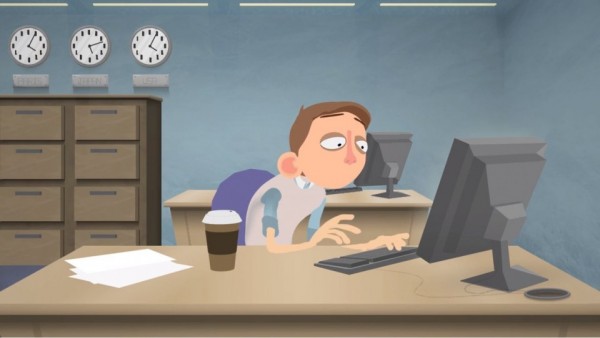 Another favourite from Sheridan: Stay Positive, by Tom Henderson.
Clearly a David OReilly fan, and it's evident in more than just the use of rigs. I smelt it in the pacing right away.
"'Stay Positive" – 4th year Thesis Film from Tom on Vimeo.
Some background on the film here.