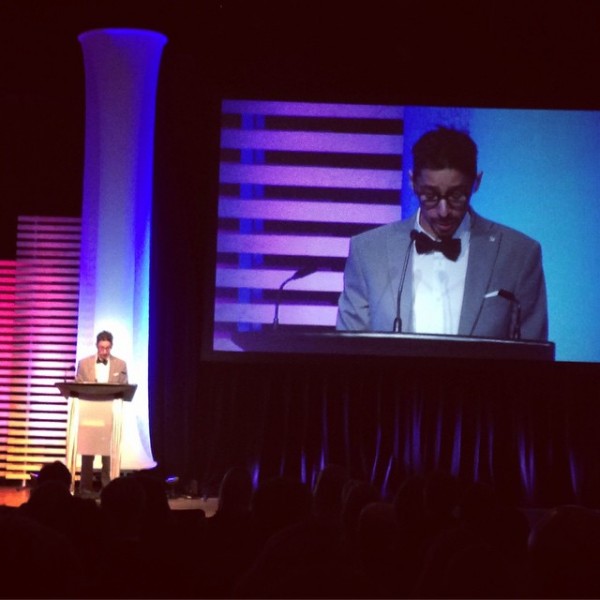 This guy was just so aw shucks at last night's awards show. It was adorable. Mike's the best, and it's nice to see him get some attention.  And boy did he get it! Radical Sheep put together a little tribute video that we can share here.
Mike Geiger – YMA Music Video from Radical Sheep Productions on Vimeo.
Quite the turnout, see who you can spot!
Mike was honoured with the "Emerging Talent Award", which may sound odd to those of us who've been working with him for over a decade. He's got a body of work that speaks for itself, both in the TV production pipeline that is our bread and butter, and as producer of independent content. Mike makes stuff. And that's what sets him apart from so many others. A few years back, I sat in a bar in Ottawa with him and asked him about his plans for more films. He told me flat out that he was going to be taking a break from that to focus on pitches. About a year later he took his low key demeanor to the Television Animation Conference in Ottawa and blew everyone away at the Pitch This competition. Now all I hear when I meet with broadcasters is that they're looking for "a Mike Geiger". It's a thing. He's a noun.
Along the way, he also kept making shorts. I don't know how he does it. But I guess that's what makes him Mike.
Congratulations Mike! Couldn't happen to a nicer guy.