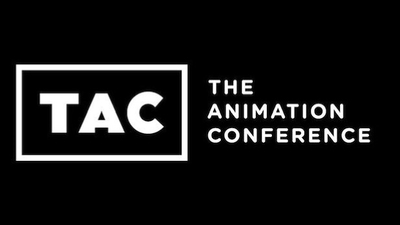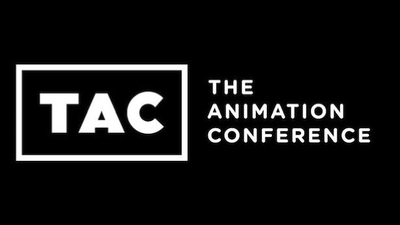 PITCH THIS! Offers Pitching Opportunities at The Animation Conference 2015
OTTAWA, ON, CANADA (JUNE 17, 2015) – The Animation Conference (TAC), in collaboration with 9 Story Entertainment, is pleased to once again offer PITCH THIS!, a specialized program dedicated to providing producers with potential career-changing pitching opportunities. The TAC committee, which includes representatives from the world's leading animation companies, is currently accepting submissions and will soon select two (2) ideas to be presented at this year's Conference in Ottawa this September.
Selected presenters will have 10 minutes each to pitch their ideas to over 250 potential buyers, financiers, partners, and industry professionals, and a panel of today's top influencers (last year's panel included representatives from Nickolodeon, TELETOON, Amazon, and PBS). A kids jury will also provide feedback to presenters in real time in front of a live audience.
"PITCH THIS! gives everyone [in the TAC audience] a chance to see a producer deliver their concept while industry professionals react in a very raw and spontaneous way," says Athena Georgakalis, Director of Content for TELETOON and former PITCH THIS! panelist. "For the pitchee, the exposure is excellent. They pitch not only to the panelists but to everyone in the room and opportunities have been created because of moments like these."
Georgakalis was a PITCH THIS! panelist in 2010 when Mike Geiger pitched his idea for a series called Winston Steinberger and Sir Dudley Ding Dong. "I was so impressed that [TELETOON] put the show into development shortly after and it is now in production," she says.
The TAC committee will be accepting proposals until the July 15th deadline. Those interested are encouraged to submit proposals via e-mail to presentations@animationfestival.ca. Project proposals should be geared for children ages 6-12 and must include a synopsis, bios of key project executives, a short paragraph detailing the project's current stage of development, and 2-3 samples of concept art. For more information visit www.animationfestival.ca/tac.
Selected presenters will receive an All-Access pass and three nights' accommodation during the Ottawa International Animation Festival (OIAF) and TAC. The OIAF is a major animation event which takes place each September. 
About TAC
Running alongside the Ottawa International Animation Festival, The Animation Conference is North America's only event that lets you pitch, network and keep up with industry trends, while giving you access to the most creative, original and innovative animation out there. This animation business forum is designed for professionals in content creation, development, production, distribution and marketing. TAC brings together key players in North America and international markets and provides a forum for active networking, practical information exchange, and trade in a comfortable and intimate environment. TAC 2015 will be held September 16-18 in Ottawa at the historic Fairmont Chateau Laurier.
About 9 Story Entertainment
9 Story Entertainment is one of the industry's leading creators, producers and distributors of award-winning animated and live-action content for young audiences around the world. With one of North America's largest animation studios based in Toronto, 9 Story has over 200 creative and production staff, and has produced over 800 half hours of quality children's and family programming, seen on some of the most respected children's channels around the world across multiple platforms. The company's distribution arm 9 Story Enterprises represents a growing catalogue which includes several beloved brands such as Arthur, Wibbly Pig, Harriet the Spy: Blog Wars, Wild Kratts and Almost Naked Animals in addition to exciting new series such as Numb Chucks, Camp Lakebottom, Cache Craze, Daniel Tiger's Neighbourhood and Nerds and Monsters. The company recently acquired CCI Kids, the family content division of CCI Entertainment, increasing 9 Story's portfolio to over 1600 half hours of content with popular shows.
-30-
For more information, please contact OIAF and TAC Industry Programming Director, Azarin Sohrabkhani (tac@animationfestival.ca) at 613-232-8769.