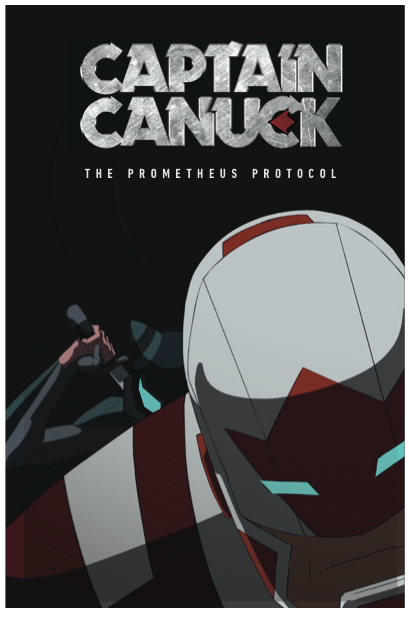 CAPTAIN CANUCK IS BACK IN AN ALL-NEW ANIMATED SERIES TWO
Chapterhouse and Smiley Guy Studios is proud to present the teaser trailer for the Second installment of Captain Canuck- The Animated Web-Series: The Prometheus Protocol, exclusively through captaincanuck.com and geeknation.com.
The first of five episodes will premiere on Halloween in Halifax at Hal-con 2015 (hal-con.com) and in Toronto at the Annual Silver Snail Halloween Party (silversnail.com). The episode will see a wide-release November 2nd, with episodes airing monthly thereafter and all throughout the day At Big B comics in Niagara Falls and Hamilton. www.bigbcomics.com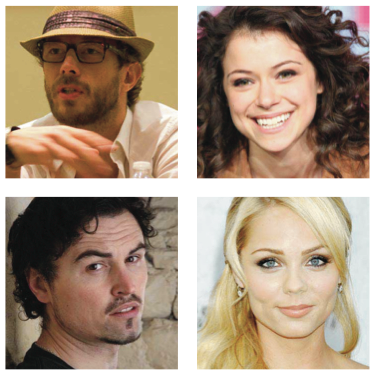 The second installment of the Animated Web Series follows on the heels of the wildly successful Captain Canuck- Fool's Gold, and like the first, features the voice talent of Kris Holden-Ried (Lost Girl, Underworld: Awakening, The Tudors) as Captain Canuck, Paul Amos as the villainous Mr. Gold (Assassin's Creed, Lost Girl, Murdoch Mysteries), Laura Vandevoort (Bitten, Smallville, V- The Series) as BlueFox and Tatiana Maslany (Orphan Black, Heartland) as Redcoat.
"We're so happy to have the original cast back and look forward to working with the new" says Fadi Hakim, Chapterhouse Comics Publisher and Executive Producer of the series. "We have a lot of surprises in the coming months- new characters, voice talent and which Canadian musicians will be providing the soundtrack."
Captain Canuck- The Prometheus Protocol, will be written by Kalman Andrasofszky, the creator behind Canuck's comic book reboot, CC INC Creative Director Paul Gardner and Smiley Guy Studios' Mike Valiquette, who will also be directing.
"We're ecstatic to be back on this project and look forward to bringing the Captain back to screens everywhere." Says Mike Valiquette, Director and Head of Development at Smiley Guy Studios. "Season one was a great introduction, and in season two we expand on that with more character development and a more focused tone. We get to see more of Canuck's world. This time around, the stakes are higher, and the action even bigger."
Celebrating his 40th anniversary, Captain Canuck was created by Richard Comely in 1975, and has been through various incarnations, including the May 2015 release of the much anticipated monthly comic book, written and illustrated by Kalman Andrasofszky ((NYX: No Way Home, X-Treme X-Men, X-23) and Leonard Kirk (Supergirl, JSA, Star Trek, Batman). It's first issue, published by Chapterhouse Comics, sold over 75,000 copies throughout North America and the United Kingdom.
About Chapterhouse Studios:
Captain Canuck Incorporated (CC INC) was founded in 2012 by Fadi Hakim and Richard Comely and has given way to Chapterhouse Studios, a subsidiary of Chapterhouse Comics that publishes and produces such titles as Captain Canuck, The Pitiful Human Lizard, Northguard and Beyond. www.chapterhouse.ca
About Smiley Guy Studios:
Smiley Guy Studios (SGS) is an award-winning, full-service production company with expertise in animation, design, writing, sound, music, and interactive media. Founded in 1998 by graduates of Norman Jewison's Canadian Film Centre, SGS has grown in size and capability, with expertise in vector-based animation, computer-generated imagery and multi-platform production. It produces its own original content while also collaborating with clients on a variety of animated TV, film and new media projects. www.smileyguy.com
For further information:
Please contact Tony White at tony@captaincanuck.com