Last updated on October 18, 2015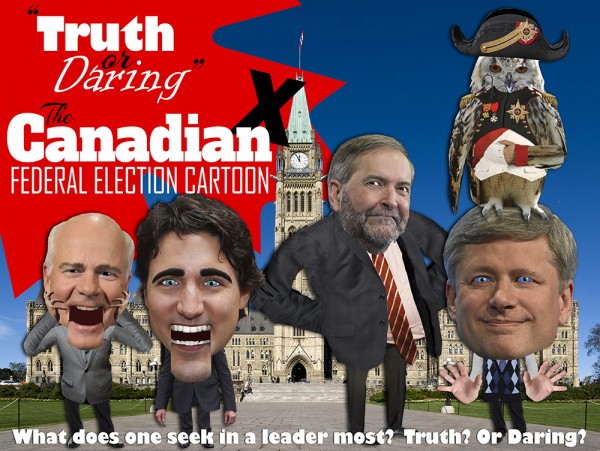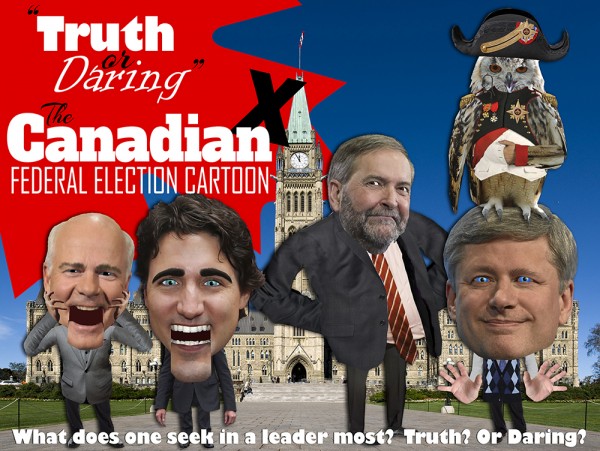 It's topical, and almost dirty.
It's maybe not-totally-safe-for-work.
It's the latest offering from Toronto animator and madcap animation hooligan, Baranabas (Barney) Wornoff (along with a whole gaggle of other animation types, this stuff doesn't just make itself). Barney's the manic man child behind a few other torn-from-the-headlines favourites, like the Ikea Monkey game, and last year's Doug Ford-inspired game, Stay Mayor!
And now this. It's part one of two, it's got all the major candidates, it's got an owl wearing multiple monocles, and the plot hinges on Sir John A MacDonald's legendary drunkeness.
Sounds like fun.
It's hosted on fundlebundle, which is also something you should know about if you like cartoons. There's a lot of them on there.
And here's part 2: