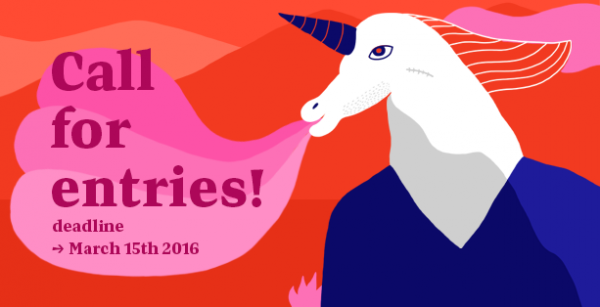 The 9th Fest Anča International Animation Festival has launched a call for entries that will end on March 15, 2016. Only films made after January 1, 2014 can be considered for the 9ᵗʰ Fest Anča 2016. Only those submitters whose digital copies or DVD/Blu-Ray screeners are sent before March 15, 2016 will be considered for the festival that will take place between June 29 and July 3, 2016.
If you would like to submit your film, you can do so via our online submission form. To find out more, please read our regulations and visit our website. The submission is free and our winners are awarded with a cash prize.
Competition awards for Fest Anča 2016 are:
– Anča Award (€800) for the best short animated film
– Anča Student Award (€400) for the best student film
– Anča Music Video Award (€400) for the best animated music video
– Anča Kids' Award (€400) for the best film for children
– Anča Slovak Award (€600) for the best Slovak film
– D Award – a distribution award for a Slovak film
Fest Anča International Animation Festival is the only Slovak multimedia festival focused on animated film mainly for adult audience. Its aim is to raise awareness about animated film as an autonomous art form and to educate about its multiple types and aspects.
The competitive program of the festival comprises a selection of the most remarkable animated films completed in the last two years. By means of non-competitive thematic sections and regional focuses, Fest Anča presents significant milestones in the history of animation, in terms of their artistic and production qualities. Besides the international competition of animated short films and music videos and the non-competitive screening sections, the festival offers lectures, exhibitions, workshops, concerts, film screenings for children and many other accompanying events, such as Pecha Kucha Ancha and Animation Karaoke Battle.