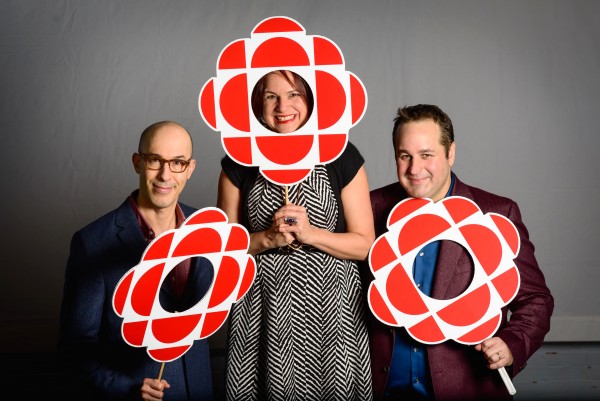 January 25, 2016– Kids' CBC announced today the hiring of Marie McCann and Drew Mullin as executives in charge of production for Children's Content.  In their new roles, McCann and Mullin will report directly to Martin Markle, senior director of Children's Content for CBC Television.
"Marie and Drew have a lot of heart and creativity, and I'm thrilled to have them join Kids' CBC," said Markle.  "Both have hands-on experience writing, directing and producing top-notch content for kids. Their artistic instincts will shine through as they work with our independent production partners."
Mullin, an international award-winning writer, director, producer and composer, has been creating children's media, performing arts programs and commercials for two decades. He has co-developed and directed more than a dozen multi-platform series for TVO and helped to shape its live programming block.
McCann returns to CBC, after holding the same role from 2007 to 2012. McCann previously headed-up the preschool team at TVO, where she led the creation of programs Gisele's Big Backyard and Kids' Canada, which both received a Gemini Award and a YMA Award of Excellence. She is also the author of children's book Larry the Dromedary: in the Zohar Sand. 
About Kids' CBC
Kids' CBC is dedicated to creating fun and inspiring programming that will uplift and enrich Canadian children.  Kids' CBC programs are available commercial-free in the morning on CBC Television, online at Kids' CBC 1 and Kids' CBC 2, the free TV for Me streaming app for iPad, and at YouTube.com/KidsCBC. The CBC Parents website extends the Kids' CBC experience by providing parents and caregivers fun crafts, activities and helpful information.