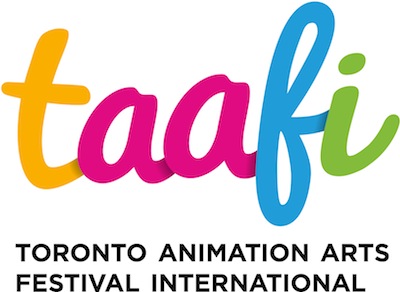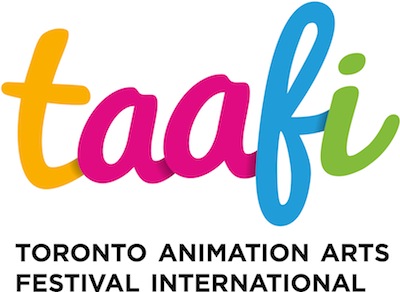 Walt Disney Studios, Hanna-Barbera, and many recognized animators
TORONTO, ON — The Toronto Animation Arts Festival International (TAAFI) has announced six guest speakers for its 2016 program. Recognized for their work on various award-winning animated films and popular television series, the industry leaders will speak at George Brown College – Waterfront Campus during the festival from April 22-24.
The 2016 speakers are a diverse group of animation leaders that includes Eric Goldberg. Known for his supervising animation on the Genie in Disney's Aladdin, Goldberg also co- directed Pocahontas. Speakers also include "The Three Tooners" (Tony Benedict, Willie Ito and Jerry Eisenberg), a group of Hanna-Barbera artists whose collected body of work includes The Jetsons, The Flintstones and Yogi Bear.
"TAAFI's visitors will appreciate the diversity of this year's programming," said Barnabas Wornoff, co-founder and chair, TAAFI. "We remain devoted to celebrating the art of animation in all its forms."
Among the producers and animators who will also be appearing to share stories from their careers are Audu Paden (executive producer of Monster High, and director of Animaniacs and Pinky and The Brain) and Kevin Gillis (creator of The Raccoons, and executive producer of Atomic Betty).
TAAFI will also be hosting over 30 studios and accomplished artists for the professional development fair, the Animation Arts Maarket (April 23-24) as well as Toronto's largest animation industry networking event at Corus Quay, the Nelvana Bouncing Ball (April 23).
TAAFI will announce the full 2016 festival programming lineup and more information on ticket sales in the next coming weeks. For more information, visit taafi.com.
About the Toronto Animation Arts Festival International (TAAFI):
Founded in 2012, Toronto Animation Arts Festival International (TAAFI) is a not-for- profit arts organization whose mission is to make Toronto the premiere international destination for animated arts and entertainment. TAAFI hosts an annual film festival and a variety of recurring industry and public events – creating unique opportunities to connect animation artists and enthusiasts, and transforming the way people create and view animation of all forms. Past TAAFI guests have included John Kricfalusi (Nikelodeon's Ren & Stimpy), Natasha Allegri (Frederator's Bee and PuppyCat) and Josh Cooley (Disney•Pixar's Inside Out).
For more information about TAAFI, Contests, Subscriptions, and Ticket Sales:
Newsletter: taafi.com/subscribe
Facebook: facebook.com/atthetaafi
Twitter: twitter.com/thetaafi