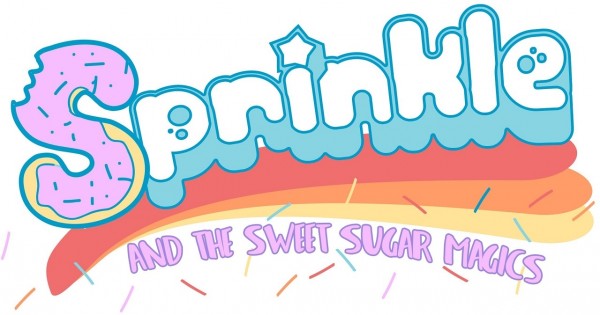 Toronto, Canada – February 4, 2016 – Corus Entertainment's TELETOON and RADICAL SHEEP PRODUCTIONS have entered into a development deal for animated comedy SPRINKLE and the SWEET SUGAR MAGICS from Comedian, Writer and Creator Stephanie Kaliner.
SPRINKLE and the SWEET SUGAR MAGICS is an 11-minute comedy for kids 6-9 about a character named Cara who is so shy she can't get her husky little voice out in public. Till one magical Donut Day, when Cara picks the last donut-jelly filled, pink icing and sprinkles smooshed on one side. As Cara lifts it to her mouth- it comes to life! Now nothing will ever be the same.
"We are so excited to be working with Stephanie Kaliner to help bring Sprinkle to life. Stephanie has a unique and funny voice, and this project is a gem. We are thrilled to be working again with TELETOON," says Michelle Melanson Cuperus , VP of Development and Production at Radical Sheep.
"It is a pleasure to collaborate with Radical Sheep on yet another unique concept from such a talented writer like Stephanie Kaliner" said Athena Georgaklis, Director of Content, TELETOON. "SPRINKLE and the SWEET SUGAR MAGIC delighted us from the moment we were introduced to the project and we are thrilled to help bring it to life."
Radical Sheep will be at the Kidscreen Summit February 7th thru 11th.
About Radical Sheep Productions
Radical Sheep Productions is committed to developing, producing and exploiting innovative, entertaining and high quality content across multiple platforms. With over 500 episodes of award-winning series and successful licensing programs to its name, including Yup Yups on Family Jr. Canada, the multi-award winning Stella and Sam, Can You Imagine That! on TVOKids and Knowledge Kids, and the celebrated Big Comfy Couch, Radical Sheep has been an established and acclaimed Canadian production company since 1992. Radical Sheep is currently in production on Fangbone! for Family CHRGD/DHX, and The Bagel and Becky Show for Teletoon Canada/BBC Worldwide.
About TELETOON
TELETOON is a multi-platform brand that brings kids and families the best in animated and animation-related entertainment with two nationwide specialty television channels – TELETOON and TÉLÉTOON. TELETOON is owned by Canadian-based media and entertainment company Corus Entertainment Inc. For more information, please visit teletoon.com and corusent.com.