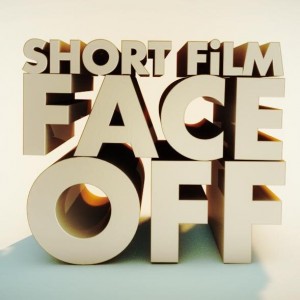 Attention Filmmakers!  Short Film Face Off is back for another season on CBC TV!  We are now looking for the best short films from every region of the country to take part in the program.
For ​complete ​guidelines​, criteria​ and submission form go to http://www.cbc.ca/shortfilmfaceoff/
​Quick ​Overall ​C​riteria:
-Up to 12 minutes in length (excluding credits).
-Comedies and dramas are the preferred genres.
-Both live action and animation are eligible.
-Music videos or documentaries will not be considered for the program.
-Experimental films will be considered on an individual basis.
-We will accept films that have been screened at Film Festivals, public venues and previously broadcast on television.
-The films must have been produced/released after May 1, 2014.
-Content must be suitable for a broad audience in the 7:00 pm timeslot at the discretion of CBC.
-The producer or director must own or hold all rights to the film including music.
-The winning film will receive a prize consisting of cash and production services from the program's prize sponsors (subject to availability).
-The prize is intended to be put towards production of the director's next short film. The prize recipient will be required to license that film for broadcast by the CBC.
Submissions must be delivered to the CBC by March 18, 2016 at 5:00 pm local time.