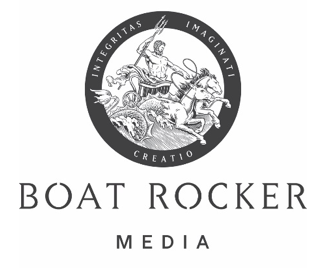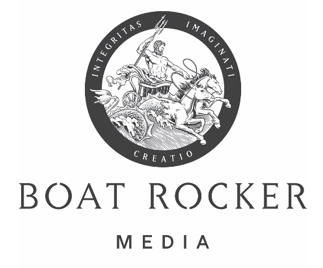 This is kinda huge. First they bring Industrial Brothers under their umbrella, now this. Congrats to John and Michelle and congrats to the team at Boatrocker for knowing a good thing when they see it.
BOAT ROCKER MEDIA ACQUIRES RADICAL SHEEP
Boat Rocker Studios original kids and family content division consolidated under Radical Sheep
March 31, 2016 (Toronto, CA) — Boat Rocker Media, a global entertainment company that creates, produces and distributes premium content and brands, has acquired Radical Sheep, an award-winning production company and producers of such series as Big Comfy Couch, Stella and Sam, The Bagel and Becky Show and Fangbone!, among other children's content. Radical Sheep will become the original kids and family content arm of Boat Rocker Studios – Boat Rocker's creative engine. The announcement was made by David Fortier and Ivan Schneeberg, Co-Executive Chairmen, and John Young, CEO of Boat Rocker Media.
This is the second acquisition in the kids and family arena for Boat Rocker Media and, along with the growth of its Boat Rocker Animation division, marks the continued strategic expansion for the company in the creation and distribution of premium kids and animation content for the global marketplace. All of Boat Rocker Studios' original kids productions, including the global fan favorite The Next Step and Lost & Found Music Studios, which will premiere on Netflix on April 1, will be consolidated under Radical Sheep. Boat Rocker's significant minority interest in Industrial Brothers will remain separate from Radical Sheep and will continue to operate independently, creating original IP with support from the entire Boat Rocker team.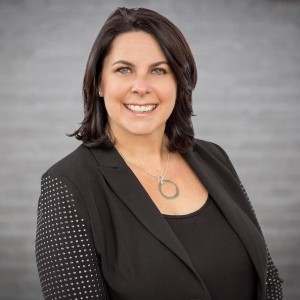 Michelle Melanson Cuperus, Radical Sheep's vice president of production and development and executive producer, will become president of Radical Sheep. She will report directly to Fortier and Schneeberg. John Leitch, Radical Sheep's owner and executive producer, will continue as a consultant focused on strategic initiatives and supporting the growth of Radical Sheep. Radical Sheep will be headquartered at Boat Rocker's Toronto offices.
"As Boat Rocker continues to grow, we see great value in providing the best platform for like-minded creators and producers to do what they do best – make the content they love," said Fortier and Schneeberg. "Radical Sheep is a best-in-class company led by a formidable team in John and Michelle, and we look forward to their leadership and vision in developing, creating and producing for kids and family audiences globally."
"This acquisition grows Boat Rocker's incredible portfolio of high-quality content, not only strengthening our core IP creation business but also expanding our global distribution and partnership opportunities," said Young. "We look forward to working closely with the entire Radical Sheep team to deepen our relationships with industry partners in the kids and family arena."
"We are thrilled to be joining forces with Boat Rocker Media, aligning ourselves with a strong company that will leverage its tremendous distribution, new media and corporate assets to expand Radical Sheep's growth," said Leitch. "I am very proud of the outstanding work done by Michelle and our mighty team at Radical Sheep. Michelle is well-deserving of the new role, which marries her energy, experience and creativity with Boat Rocker's stewardship, and will continue to produce outstanding kids content."
In addition to Big Comfy Couch, Radical Sheep has more than 500 episodes of award-winning series and successful licensing programs including Yup Yups (Family Jr. Canada), the multi-award winning Stella and Sam, Can You Imagine That! (TVOKids, Knowledge Network). The company is currently in pre-production or production on Bagel & Becky (Teletoon Canada), Fangbone (Family CHRGD, DISNEY XD US), Tee & Mo (TVOKids, CBeebies, Knowledge Network), and Ollie! The Boy Who Became What He Ate (CBC), which is distributed by Boat Rocker Rights.
ABOUT BOAT ROCKER MEDIA:
Boat Rocker Media is a global entertainment company that creates, produces and distributes premium media content for all platforms and develops brands and IP for worldwide monetization. Under its banner are Boat Rocker Studios (which includes Temple Street), Boat Rocker Rights, Boat Rocker Brands, Boat Rocker Ventures, and Boat Rocker Animation. A selection of its projects include Orphan Black (BBC AMERICA, Space), Killjoys (Syfy, Space), X Company (CBC), Being Erica (CBC, SOAPnet), The Next Step (Family Channel), Lost & Found Music Studios (Family Channel, Netflix), Wingin' It (Family Channel), Million Dollar Critic (W, BBC America), Over the Rainbow (CBC), Recipe to Riches (CBC, Food Network, Global), Billable Hours (Global, Showcase), Canada's Next Top Model (CTV), How Do You Solve A Problem Like Maria? (CBC) and Darcy's Wild Life (NBC, Discovery Kids, Family Channel). For more information on Boat Rocker Media, please visit (www.boatrocker.com) and connect via (Twitter) or (Facebook).