Check it out! Tammy's having another art show!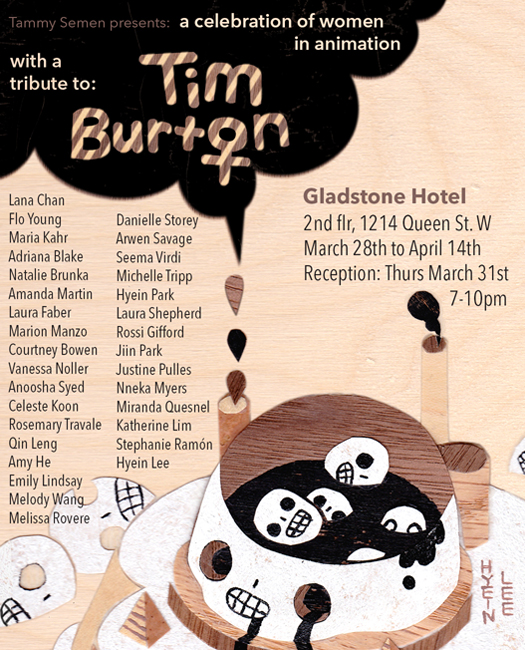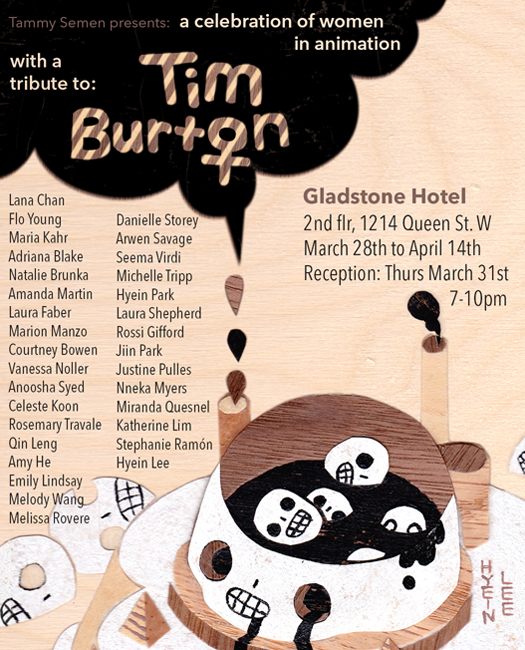 This year we've got an all female list of contributing artists, and there's some pretty impressive talent in the bunch. It's a tribute to Tim Burton, so that opens the door to a lot of creativity.
Thursday March 31st at the Gladstone. Be there, dummies. It's the bee's knees.