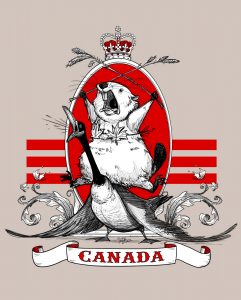 A week or two ago we posted a link to a federal government questionnaire regarding digital content development in Canada. That kind of initiative is great, and shows that someone's listening and interested in helping to grow our creative industry.
Now there's this.
CAVCO (Canadian Audio-Visual Certification Office) has been taking what I like to think are very positive steps to help out the web-series producers out there. They're looking to include web series projects as eligible for Federal Tax Credits, which is huge. HUGE. Tax credits, whether you like em or not, are the spine that supports the bulk of our production industry in Canada. If we could get them extended beyond traditional broadcast, that would open up the door for financing models for web series. So, CAVCO needs your support and feedback for its proposal for federal tax credit eligibility for web series.
The deadline is tomorrow though (Wednesday, May 18), so I'm sending this out very last minute. Sorry.
How do you do this? Great question.
You send a letter of support to PCH.bcpac-cavco.PCH@canada.ca to the attention of the Director, CAVCO.
What that letter says can be very simple. Just say you support the initiative, and that it will be of great benefit to the financing and production of web series here in Canada. You can elaborate if you'd like, and provide additional feedback, the more detail you can provide them about what makes online series unique, the better. This is your chance – they want to know how this should work best for us as a production community.
For more information and context, the Public Notice is 2016-03 and can be found at: http://canada.pch.gc.ca/eng/1455913866222