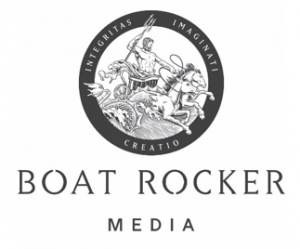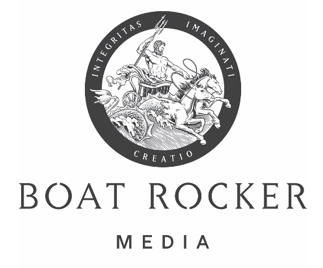 Could not happen to nicer people. Congrats to Jamie and Phil and Kyle, and congrats to Boat Rocker for having the smarts to see how great a studio they've built.
BOAT ROCKER MEDIA ACQUIRES JAM FILLED ENTERTAINMENT
Animation Studio Behind Multiple Hit US and Canadian Shows Strengthens Media Company's Animation & Family Content Capabilities
August X, 2016 (Toronto, CA) — Boat Rocker Media, a global entertainment company that creates, produces and distributes premium content and brands, continues to make strategic investments to grow its family and kids content with the acquisition of Jam Filled Entertainment, a leading full service animation company in Canada. With a focus on premium 2D content, Jam Filled is the service animation studio for The Bagel and Becky Show, a new series produced by Radical Sheep, Boat Rocker's family content arm. The announcement was made by David Fortier and Ivan Schneeberg, Co-Executive Chairmen, and John Young, CEO, Boat Rocker Media.
As part of the deal, Jam Filled's founding partners (President, Kyle Mac Dougall and Creative Directors Jamie Leclaire and Phil Lafrance) will retain their current titles and remain with the company in the key leadership roles. Jam Filled will continue to operate under its current banner, reporting into Boat Rocker Media's CEO John Young. Boat Rocker will provide capital investment and business support to Jam Filled's senior leadership to execute a strategic growth initiative of the studio's current 2D animation capacity while expanding its capabilities into high quality 3D animation.
"Boat Rocker has made strategic investments in the family and animation space and the acquisition of Jam Filled will enable the studio to round out its abilities in 2D and 3D animation to develop even stronger, premium content," said Fortier and Schneeberg. "Jam Filled, and its founders Kyle, Jamie and Phil, are renowned in the industry for their high quality work, attention to detail and integrity, but most of all, their creativity. They mirror Boat Rocker's ideals and we are thrilled to welcome them aboard."
"With more than 150 outstanding animators, the acquisition of Jam Filled will not only allow Boat Rocker to expand its animation services capabilities, but will also allow us to add to our original programming strength in the kids and family arena, complementing the teams within Radical Sheep and Industrial Brothers," said Young. "With these expanded capabilities, Boat Rocker can offer kids and family creators, broadcasters, toy companies and brands one integrated solution, solidifying Boat Rocker's position as a global leader in the development, creation and production of kids and family animation for all platforms."
"After meeting David, Ivan and John, we realized that the synergies were hard to ignore. The choice to work together felt like a natural step for both companies," said Leclaire and Lafrance. "Joining forces with Boat Rocker Media creates opportunities for Jam Filled to do more of what we love; make great animated content. We're proud of what we've accomplished up to this point and with this partnership, we'll have the resources to expand the Jam Filled brand at an accelerated rate," said Mac Dougall.
ABOUT JAM FILLED ENTERTAINMENT:
Founded in 2008, Jam Filled Entertainment is a full-service digital animation studio headquartered in Ottawa, Canada, providing quality work from concept to animation. Jam Filled has over 150 skilled artists and animators, and offers animation solutions through a digital pipeline using Toon Boom's Harmony, Manager, and Storyboard Pro software. In addition to it's service animation work on Nickelodeon's successful series The Loud House and The Bagel and Becky Show, Jam Filled created the animated series Numb Chucks for YTV and has several other projects currently in development with broadcasters.
ABOUT BOAT ROCKER MEDIA:
Boat Rocker Media is a global entertainment company that creates, produces and distributes premium media content for all platforms and develops brands and IP for worldwide monetization. Under its banner are Boat Rocker Studios (which includes Temple Street and Radical Sheep), Boat Rocker Rights, Boat Rocker Brands, Boat Rocker Ventures, and Boat Rocker Animation. A selection of its projects include Orphan Black (BBC AMERICA, Space), Killjoys (Syfy, Space), X Company (CBC), Being Erica (CBC, SOAPnet), The Next Step (Family Channel), Lost & Found Music Studios (Family Channel, Netflix), Wingin' It (Family Channel), Million Dollar Critic (W, BBC America), Over the Rainbow (CBC), Recipe to Riches (CBC, Food Network, Global), Billable Hours (Global, Showcase), Canada's Next Top Model (CTV), How Do You Solve A Problem Like Maria? (CBC) and Darcy's Wild Life (NBC, Discovery Kids, Family Channel). For more information on Boat Rocker Media, please visit (www.boatrocker.com) and connect via (Twitter) or (Facebook).
###
Contacts:
Rubenstein Communications:
Katie Schroeder, 212-843-8036
Joy Phillips, 212-843-8096