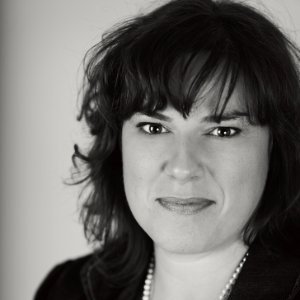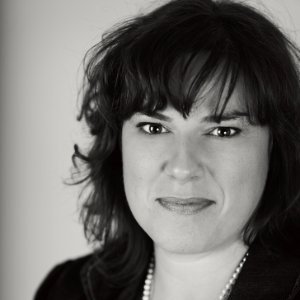 Toronto, Canada – Corus Entertainment announced today the appointment of Athena Georgaklis to the role of Head of Development for Nelvana. Georgaklis, a highly respected animation executive, will lead the acquisition of rights and the development of all original content for Nelvana, working with the studio's producers, creators, and talent around the world.
Georgaklis assumes her role effective immediately, reporting in to Scott Dyer, President of Nelvana, and working closely with the recently appointed Pam Westman, Head of Nelvana Enterprises. Her development work will fuel Nelvana's animation studio, drive its Enterprise division through distribution and licensing activity, and continue to provide premium content for Corus' suite of leading kids channels.
"We are delighted to welcome Athena to this role," said Scott Dyer, President, Nelvana  "Athena joins our team with an exceptional international reputation built on her keen eye for animation and her breadth of knowledge and experience in the industry."
Georgaklis has worked in Canadian broadcast and production for more than 19 years. In her most recent role, Georgaklis oversaw all original productions for Corus Entertainment's TELETOON network, supervising the development and production of Canadian content in both English and French. During her time with TELETOON, she led the production and development of hit shows like Johnny Test, Knuckleheads (English and French), Fugget About It (English and French), Atomic Puppet, Rocket Monkeys, and the Total Drama Island franchise.
"I'm thrilled to be joining Nelvana at this time of growth for the studio," said Athena Georgaklis, Head of Development, Nelvana. "I've admired this studio's work for decades and look forward to developing premium kids content that we can distribute around the world."
Georgaklis will remain based out of Corus' Montréal office, with a continued presence at the company's Corus Quay Headquarters in Toronto.
About Nelvana
Nelvana is a world-leading international producer and distributor of children's animated and live-action content. Nelvana produces a stable of award-winning and globally renowned brands that focus on comedies, preschool and boys action series and ancillary consumer products programs. Nelvana's content airs on Corus Entertainment's kids channels in Canada and in over 160 countries around the world. The Nelvana library has well over 4,000 episodes of programming and has received over 70 major international program awards including Emmy Awards® and Gemini Awards. For more information, visit www.nelvana.com.
About Corus Entertainment
Nelvana is owned by Corus Entertainment Inc. (TSX: CJR.B), a leading media and content company that creates and delivers high quality brands and content across platforms for audiences around the world. The company's portfolio of multimedia offerings encompasses 45 specialty television services, 39 radio stations, 15 conventional television stations, a global content business, digital assets, live events, children's book publishing, animation software, technology and media services. Corus' roster of premium brands includes Global Television, W Network, OWN: Oprah Winfrey Network Canada, HGTV Canada, Food Network Canada, HISTORY®, Showcase, National Geographic Channel, Q107, CKNW, Fresh Radio, Disney Channel Canada, YTV and Nickelodeon Canada. Visit Corus at www.corusent.com.