Quickdraw Animation Society announces features and visiting artist for Calgary animation festival's 12th year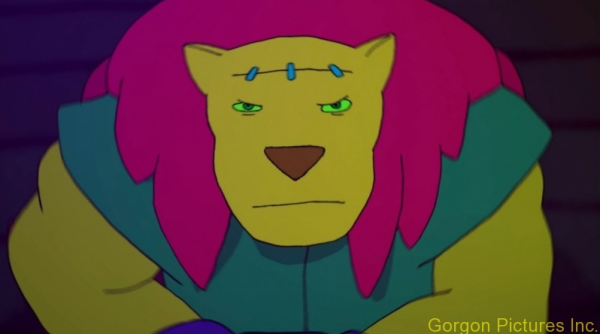 The Quickdraw Animation Society's annual GIRAF animation festival (a.k.a. the Giant Incandescent Resonating Animation Festival) will kick off its 12th year on Thursday, November 24 with a screening of NOVA SEED, a sci-fi adventure story animated single-handedly by Canadian artist Nick DiLiberto. Drawing inspiration from '80s cartoons like Masters of the Universe and Thundercats, Nova Seed is a visually stunning, action-packed feature made all the more impressive by the fact that DiLiberto drew each of the film's 60,000 frames by hand before digitally colouring and sequencing them.
The resulting film is a testament to DiLiberto's creativity, and his tolerance for pain—by the end of the four-year animation process, his hands were covered in bandages and two layers of gloves just to be able to draw. The finished film speaks for itself, though, and is a perfect fit for GIRAF's focus on independent, artful animation.
FEATURES
GIRAF will feature three other animated films at this year's festival, which runs from November 24 -27 at the Globe Cinema, EMMEDIA screening room, and Quickdraw Animation Society studios.
 LOUISE EN HIVER (Louise By The Shore) will show on Friday, November 25 at 7pm. Directed by 50-year animation veteran Jean-François Laguionie, the Louise tells the story of an elderly woman who misses the last train out of her small seaside town and realizes she will have to survive the winter alone. A beautiful twist on a desert island story, Louise en hiver is a thoughtful and endearing examination of how we come to terms with the lives we've lived, and was recently awarded the Grand Prize for Best Animated Feature at the Ottawa International Animation Festival, North America's largest animation festival.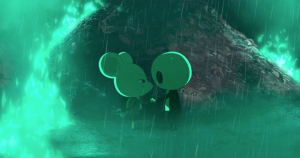 PSICONAUTAS (BIRDBOY), our late-night feature on Nov. 25, is a dark fantasy story by Goya Award-winning directors Alberto Vasquez and Pedro Rivero, and based on Vasquez's graphic novel. Described by Variety as "fascinating in its oddball complexity," the film is a compelling and adult story set in a world of talking animals. Themes of depression, addiction and environmental disaster mix with beautifully rendered fantasy elements, sinister creatures and bleak humour into an utterly original animated feature.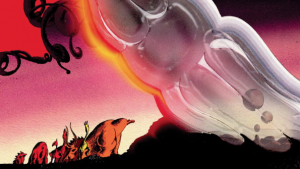 ALLEGRO NON TROPPO, Italian director Bruno Bozzetto's 1976 Oscar-nominated masterpiece, is this year's retrospective screening. Both a loving tribute and satirical response to Disney's Fantasia, Allegro is a similar blend of hand-drawn animation and classical music, albeit with a more cynical edge than Disney ever allowed. Largely out of print, this will be a rare chance to see the film on the big screen to celebrate its 40th anniversary.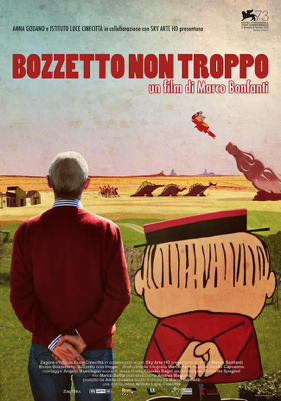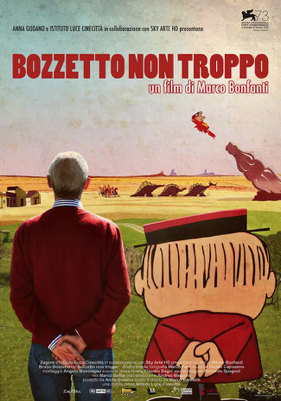 Quickdraw is also pleased to announce the North American premiere of BOZZETTO NON TROPPO, the brand-new documentary on Italian master animator Bruno Bozzetto. Directed by Marco Bonfanti and debuted at the 2016 Venice Film Festival in September 2016, Bozzetto Non Troppo is a colourful and poetic portrait of one of animation's living legends. Almost entirely narrated in Bozzetto's own words, this documentary takes viewers into the director's home and studio, where they will meet his friends, family and favourite pets, and walk away inspired by the infectious passion for the medium of animation.
Both Bozzetto Non Troppo and Allegro Non Troppo will screen at the Globe Cinema on Saturday, November 26.
CLOSING SHORTS PACKAGE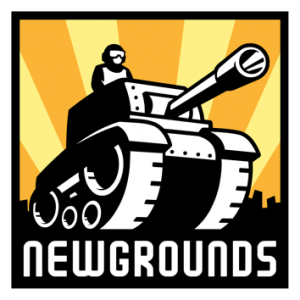 We are excited to close this year's festival with a package celebrating the influential, absurd animation website Newgrounds. Founded by Tom Fulp in 1995, Newgrounds was the first website that allowed anyone and everyone to upload animation content, and was generating viral videos before the existence of YouTube. These user-created videos, made simply for the sake of creativity and expression, also helped to define a style of absurd, fast-paced, chaotic and offbeat animation that has profoundly influenced a whole generation of animators.
This retrospective package was curated by animator Sean Buckelew and debuted at the GLAS Animation Festival in 2016. It has since played in Los Angeles and Ottawa, and we are looking forward to sharing it with our GIRAF audience on Sunday, November 27 at the Emmedia screening room.
MORE INFORMATION
Announcements of this year's visiting artist and short film packages are coming soon.
Tickets for these events go on sale on Friday, October 28 through giraffest.ca, as well as at the Quickdraw Animation Society's studios at 2011 10 Ave SW. For more information on any of these events, on the festival in general, or on the Quickdraw Animation Society, please contact Peter Hemminger at peter@quickdrawanimation.ca, or at 403.261.5767.
ABOUT QUICKDRAW
Celebrating over 30 years as a not-for-profit artist-run centre in Calgary, Alberta, the Quickdraw Animation Society is a place for people who love animation. We encourage animation production, dissemination and appreciation through screenings, workshops, courses, camps, and other events designed to ignite the public's passion for the medium, including our GIRAF animation festival held each November.
Our in-house resources include western Canada's largest animation library, and an exciting foundation of introductory through professional-level film and digital production equipment. Quickdraw Animation Society builds welcoming, healthy communities by fostering connection, innovation, creativity and artistic excellence through animation production, education and appreciation.
If you would like to stop receiving emails from the Quickdraw Animation Society and GIRAF, please reply to this email with "unsubscribe" in the body of the email.